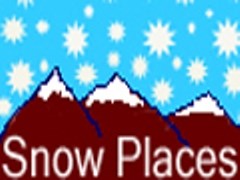 The snowy months can be magical when filled with fresh air, sunny snow days and discoveries to be made.
Tamap, Florida (PRWEB) December 29, 2013
Sharing winter activities with your kids is one of the best ways to increase the daily fun factor and add extra memory making potential to family time. To make planning easier the popular Snow Places folder at theFamilyTravelFiles.com is chocked full of ways to get outside and enjoy the coldest months of the year. In addition to featuring some of the best snow places for winter family fun you will also find the very best snow activities - skiing, snowboarding, ice skating, sledding, snow shoeing, cross-country skiing, dog sledding, and the ever popular snow tubing.
"There is a snow sport or activity to fit any age and oodles of ways to share the fun with children from learning to ski or snowboard to creating a snowman or making snow angels," says Nancy Nelson-Duac, co-founder of the popular family vacation planning website - theFamilyTravelFiles.com. She goes on to say, "The snowy months can be magical and memorable when filled with fresh air, sunny snow days and discoveries to be made from identifying fresh tracks and tasting snowflakes to making a snow family or creating a snow fort."
The website's Snow Places folder presents ways to be active outside while having fun with family and friends. It features 'kids ski free' deals; highlights some of the best snow tubing spots in the US; provides advice on winter wearing apparel, ski school lessons, and winter trails adventures. In addition to destination and resort information there is also a family vacation directory loaded with family-friendly packages and winter season specials.
Highlights of the Snow Places folder include special benefits of 'Learn to Ski & Snowboard' in January, best snow tubing spots across the country, the extra benefits of 'Kids Ski Free' programs across the country, and the best places for families to enjoy cross-country skiing or snow shoeing.
More winter family fun including deals and family vacation ideas may be viewed in the Snow Places folder at theFamilyTravelFiles.com. For family travel news follow The Family Travel Files on Twitter (@FamTravelFiles) straight from the homepage.
About theFamilyTravelFiles.com. Founded in 1998, theFamilyTravelFiles.com is one of America's top-rated online family travel resources offering more than 1000 pages of family vacation ideas. The website specializes in displaying family vacation ideas, destination information for adults planning family vacations, advice about family trips, and family travel deals. To assist in narrowing searches, colorful vacation idea folders are visible throughout the website.