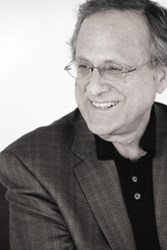 We are the disruptive innovators in providing healthcare that really makes a difference in people's lives. - Arnie Freiman, CEO, Sophus Health
Portland, OR (PRWEB) December 31, 2013
A new company in Portland, OR is supporting a radical yet time-proven concept in health and well being. Sophus Health, a provider of customized healthcare plans, has announced they will support their clients with individualized programs combining age-old health practices with state-of-the-art tools and services. According to the company's founder, in order to achieve optimum health Americans need to start by addressing stress in their lives.
Arnie Freiman, Ph.D., Sophus Health CEO, says the United States' cultural emphasis on being busy in work and personal life has resulted in a less healthy populace. "We are so used to spending '24/7' in work-related activities and frenzied social interaction that rest and self care have become associated with slacking off or being lazy," Freiman said. "This treats people like commodities and machines, creates stress and has resulted in a host of health problems. Instead, we must encourage people to live in a way that includes mindfulness and healthy self care such as rest and meditation."
Stress is cited as the cause of many visits to the doctor as well as the source of many medical ailments. According to the Mayo Clinic, stress is a factor in health problems such as anxiety, depression, heart disease, diabetes and obesity. Anxiety alone is currently the most common form of mental illness in the United States. According to the National Institute of Mental Health, 40 million American adults, about one in six, are suffering from some form of anxiety disorder.
According to Freiman, the health solutions provided by most insurance programs do little to address this issue and may even exacerbate it. "Health insurance providers penalize people when they don't behave by raising their deductibles and co-pays. They tell people to walk 10,000 steps with a pedometer or risk losing benefits—we treat them like children," Freiman said. "We encourage our people, help them learn better ways through lifestyle management and support them in making choices that are good for their own individual health. Slowing down and finding personal meaning in life are the first steps toward authentic health."
Sophus Health creates customized healthcare programs that reinforce personal knowledge, mindfulness and healthy life practices including rest and relaxation. The health program begins with a day-long retreat that sets the tone of care, gathers information in new ways and creates the Member Health Team. Members have access to the company's member website which includes state-of-the art artificial intelligence-based health tools and access to personalized recommendations. Sophus Health offers traditional health resources usually associated with health insurance and features additional non-traditional resources such as coaching, direct support from health "gurus," and mindfulness and meditation classes. To further support members in dealing with common stress triggers, the company provides support in the Five Aspects of Health: Physical, Financial, Spiritual, Relational and Self Care.
"We want our members to learn to think in a new way," Freiman added. "The revolutionary concept of today in healthcare is the importance of addressing all areas of life rather than simply managing disease. We need to slow down, honor each individual and provide meaningful change."
ABOUT SOPHUS HEALTH
Sophus Health provides customized healthcare programs for innovative companies. These programs include support in the Five Aspects of Health: Physical, Financial, Spiritual, Relational and Self Care. Sophus Health, based in Portland, OR, is a newly-launched company created by experts in healthcare and actuarial science.