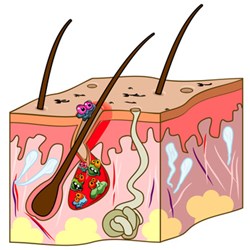 "There is a distinct difference between aerobic and anaerobic bacterium"
Miami, FL (PRWEB) December 28, 2013
Probiotic Action issued an explanation regarding the nature of two different kinds of bacterium, aerobic and anaerobic, and how they related to the probiotics for acne contained in Probiotic Action itself.
As Probiotic Action representative Fernando Perez states, "There is a distinct difference between aerobic and anaerobic bacterium. Many people think of aerobic and anaerobic in terms of exercise, or for the more scientifically inclined, in cellular activity. What many people don't realize is that this process affects bacterium as well."
Perez explains, "There are certain bacteria that thrive in places where oxygen is available, hence the term aerobic, whereas there are also bacteria that thrive through fermentation rather than cellular respiration. There are some probiotics that do not need oxygen to live, which the probiotics which are found in yogurt. Those probiotics will not do anything to your skin if applied as yogurt because they cannot survive in the presence of oxygen; they are the anaerobes. However, there are certain bacteria, these are the probiotics in Probiotic Action, that do need oxygen to survive, and those are the ones you want to put on your skin. Not all probiotics are the same and it's important to know the difference."
"The purpose of the explanation," Perez says, "is to clear up any misconceptions that people might have about probiotics, differentiate between the bacterium, and answer questions about the bacterium. All of this is to educate the consumer. In addition to telling them why Probiotic Action is the best acne treatment, it's important to tell them why as well."
Probiotic Action, a pioneer in using natural skin care, follows all probiotic-associated products to collect information in order to help educate the public on the power of probiotics for skin care and overall health. For more information, please visit ProbioticAction.com.