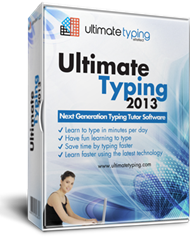 Learning typing is essential because accurate keyboarding is a must-have computer skill, but this hasn't completely eradicated the need for students to learn good handwriting.
New York City, NY (PRWEB) January 04, 2014
In the last decade the sudden proliferation of computers and other technologies propelled the importance of touch typing skills. The emphasis on handwriting and cursive has shifted to how young students and adults can learn to touch type with impressive speed and accuracy, moving the essential skill of handwriting to a second-best category. eReflect believes that giving equal attention to both skills is necessary to ensure people can switch between one and the other with ease. In a news release today, a company representative discussed some of the issues currently being debated in the fields of education and technology, the focus of a recent article in Ed Tech Magazine, an online journal devoted to the topic.
Learning typing is essential because accurate keyboarding is a must-have computer skill, but this hasn't completely eradicated the need for students to learn good handwriting. Handwriting should continue being taught at schools, as it's a different cognitive process for language use that cultivates the mind and sharpens a student's ability to think and analyze information. However, technology is gradually pushing handwriting to the backseat as touch typing becomes the preferred communication and teaching method in classrooms, where laptops, computers, and other devices are used for delivering lessons, practicing and researching.
Even in the most hi-tech school systems, good handwriting skills are still essential, said the eReflect representative. Even if the Common Core Standards expect 4th and 5th grade students to take tests online, which in turn presupposes a certain level of keyboarding efficiency, handwriting shouldn't be neglected as a literacy skill. Handwriting offers a personalized and more people-centered means of communication. Although it's possible to print out hundreds of identical wedding gift "thank you" cards, for example, most people prefer the conventional handwritten method because it's more sincere and considerate. Such aspects of handwriting cannot be replaced by typing anytime soon, which is why students should be encouraged to keep up with this necessary skill.
Handwriting requires dexterity and brain-muscle coordination in a different way than that needed for touch typing. Not teaching children handwriting will rob them of the opportunity to develop this communication skill, something that could have ramifications for their literacy and educational potential more generally. eReflect proposes that both skills be given their share of attention at school. Especially today, when children as young as 2 and 3 years old use touch-screen devices, it's imperative that a student's handwriting experience starts earlier and more consistently to ensure a balanced acquisition of all the skills needed to succeed in the 21st century.
For more details on Ultimate Typing™ please visit http://www.ultimatetyping.com/.
About Ultimate Typing™
Ultimate Typing™ software is designed specifically for the improvement of typing skills. Created by eReflect, a world leader in e-learning and self-development software, Ultimate Typing™ has been informed by the latest developments in the science of touch typing.
Since its creation in 2006 by Marc Slater, the company has already catered to over 112 countries all over the world, offering products with the latest cutting-edge technology, some of which are among the world's most recognized and awarded in the industry.