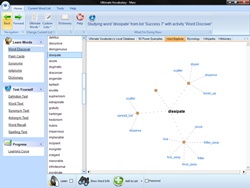 Distractions are the number one reason productivity is compromised.
New York City, NY (PRWEB) January 03, 2014
eReflect released a statement this week noting that the US Labor Department statistics indicated a 0.9% workplace productivity increase showing that workers and offices have not been fully taking advantage of modern technology. This is somewhat surprising, commented the eReflect representative, because many businesses are devoted to researching and developing productivity tools. While some tools simply mimic the functions and philosophies of proven "old school" models, some ingenious entrepreneurs focus on creating new and truly innovative technological tools. These innovative tools can further amp up people's workplace productivity, given that much of the new technology nurtures focus rather than sabotaging it— as is often the case with handheld devices.
Technological advances that lead to the modern multi-device lifestyle are also the ones to blame for lowered productivity, because of the increase in distractions. It takes discipline and determination to make good use of technology in order to drive up productivity. As the eReflect representative noted, checking email every five minutes, or being distracted by texts, Facebook notifications and retweets, lead to hard-to-break habits. The key is not to completely remove these elements from the daily workplace routine but to integrate them efficiently and smartly. For instance, it's possible to use an email app that lets the sender know whether or not the email they sent has been read. This spares people the need to check the inbox multiple times during a day looking for a reply.
Distractions are the number one reason productivity is compromised. Pop-up ads, notifications, or losing track of time when researching by being lured into "surfing the web" can all steal away precious time, something that eReflect stressed in this week's statement. To make every work minute matter, eReflect recommends using a browser ad-blocker to ensure that ads don't interfere with online reading and research. This will also allow people to start reading faster when they're going through online content. Time tracking apps also help people become aware of how much time has been, or should be, devoted on each project. Spending over an hour looking for just the right statistic to back up an argument may not be the most productivity-oriented thing to do, according to eReflect. The web is a rich source of many tools that can speed up productivity and offer the reward of being truly productive every single day, but as eReflect notes, it's necessary to make sure that true productivity is the goal.
For more information about the benefits of using 7 Speed Reading, please visit the official website at http://www.7speedreading.com.
About 7 Speed Reading™
7 Speed Reading is the only modern speed reading software that uses the latest technology to produce superior results.
The software provides its users with a new way to master speed reading that guarantees three times the reading speed along with improved memory and comprehension.
The software is poised as the most comprehensive speed reading system anywhere. It contains seven learning strategies, fifteen software activities, video training, advanced tracking capabilities and many more exciting features.