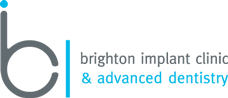 smile with confidence
Hove, East Sussex (PRWEB UK) 30 December 2013
To give their patients the best dental care possible, dental members at the UK dental implants centre Brighton Implant Clinic embrace cutting-edge dental implant techniques and technology. That requires that they update their knowledge and expertise as necessary, as new technological or surgical developments arise.
Dr. Jose Costa, a member of Brighton Implant Clinic's dental team, and his continuing education efforts recently took him to the sunny locale of Curitiba, Brazil. There, Dr. Costa took an advanced training course at the renowned Instituto Latino Americano de Pesquisa e Ensino Odontologico, or Latin American Institute for Dental Research and Education, for greater knowledge and expertise in dental implantology. Founded in 2004, the institute was created for the production and dissemination of leading-edge technical and scientific knowledge for bettering today's world.
With a strong focus on cutting-edge dental technology and surgical developments, the Brazilian dental institute concentrates on imparting knowledge that increase efficiency in dental practices, improving a patient's smile aesthetics, and enhancing a patient's quality of life. It is staffed by dental instructors world-renowned for their professional expertise, and is stocked with up-to-date dental equipment for giving its students quality instruction in best dental practices.
Dr. Costa is a Brighton Implant Clinic team member who recently joined the UK dental implants centre's Hailsham branch. The course in which he received instruction featured advanced surgical techniques in dental implantology as well as immediate loading of dental implants after surgery. With this new expertise, Dr. Costa has acquired greater skill in procedures that involve the placement of dental implants and loading of teeth on top of them, usually in the same day.
Prior to this, his continuing education efforts most recently took him to London, UK for in-depth instruction in the Six Month Smiles treatment.
Dr. Bruno Silva, Principal Dentist at Brighton Implant Clinic, commented, "Dr. Costa's effort to learn more about the latest methods for optimal dental care delivery took him across the world. This is a great expression of our team's dedication to seeking out the best continuing education opportunities and our clinical mission of providing world-class dental care. At our dental implants centre, the patient's needs and concerns truly come first at all stages of treatment, from initial consultation to post-treatment check-up."
Brighton Implant Clinic has three clinic locations located in Hove, Hailsham, and Brighton, and is a two-time award winner of the Private Dentistry Awards. Its staff has collective experience of decades of implant placement and treatment services. In addition, the centre is internationally reputed for its world-class patient care and top-quality dental implant and treatment services, with patients venturing from all over the UK and as far as Australia and the United States for treatment.
Please visit http://www.brightonimplantclinic.co.uk/ to learn more about the practice's services and schedule a free initial consultation.