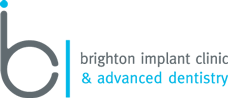 smile with confidence
Hove, East Sussex (PRWEB UK) 31 December 2013
It's the holiday season, and families everywhere are preparing to welcome in this time of the year with warm get-togethers, sumptuous holiday treats, and seasonally themed beverages. It's the time of year when countless sugary goodies and specialty foods abound, and with that increased opportunities for holiday horrors such as cavities and other oral health defects.
Dr. Bruno Silva, Principal Dentist at Brighton Implant Clinic, says that safeguards against these holiday oral nightmares can ultimately be reduced to just five words: practice moderation and smart eating habits. He offers the following 5 tips to ensure you and your family's holiday experience is full of merriment and joy, albeit without the oral health risks.
1. Reinforce and reinvigorate in your family effective practices for good oral hygiene. Even though there's more sugary treats than usual flying around, the "timeless" practices of eating healthy meals, brushing your teeth and flossing at least twice daily, and scheduling regular dental check-ups never go out of style. Help your family habituate the practices now, and they'll likely have healthy teeth for a lifetime.
2. For the adults among us, be aware of your alcoholic consumption. Alcohol can reduce the hardness of the enamel on your teeth. Many alcoholic beverages also have high levels of sugar, which can bring further damage to your teeth as well. It's recommended that you brush your teeth 20 minutes after consuming an alcoholic drink for best results. Doing so for that time frame will reinvigorate your teeth's enamel. Most important of all, drinking moderately will yield the smallest impact on your oral health.
3. Cut back on the candies and sweets. Sugar-coated goodies can be impactful on your oral health by themselves, but sticky, chewy candies are among the strongest candidates for producing cavities. Treats that feature caramel or gummy-like properties can get stuck in your teeth and become difficult to get out. Being attentive to what you and your family are eating, and cutting back on the treats with high sugar content, are among the most effective safeguards against holiday dental horrors.
4. Brush, brush, brush! The holiday season is filled with get-togethers that may have you return to your home at late hours. At those late times, personal dental hygiene may not seem all that important. However, those are the times at which you and your family can be at heightened risk for dental issues that can be prevented. Brush your teeth for at least two minutes at least twice a day for best results. Brushing right after you've come back from a holiday gathering will also bring about the best results for heightened dental protection. Above all, it's best not to neglect your oral health in the short term so that you'll avoid paying the price later on.
5. Eat and drink in moderation. Set goals for eating and drinking for you and your family, and stick to them. Preventive measures are easily the most effective protection against issues such as cavities. Be conscious of what you and your family are consuming and practice good eating habits, and you'll be on the road to healthy success.
Brighton Implant Clinic has three clinic locations located in Hove, Hailsham, and Brighton, and is a two-time award winner of the Private Dentistry Awards. Its staff has collective experience of decades of implant placement and treatment services. In addition, the centre is internationally reputed for its world-class patient care and top-quality dental implant and treatment services, with patients venturing from all over the UK and as far as Australia and the United States for treatment.
Please visit http://www.brightonimplantclinic.co.uk/ to learn more about the practice's services and schedule a free initial consultation.