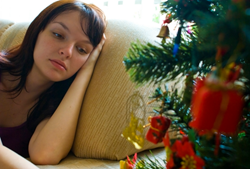 Los Angeles California (PRWEB) December 30, 2013
The administration of the STD dating site, PositiveSingles.com, complied data regarding the way its members celebrate, or pass the time, on the Christmas holiday. The data shows that there are more than ten thousand members on the site from the United States who celebrate Christmas with their "brothers and sisters" on the website PositiveSingles. The members are so close to each other, they feel like family, which is why they call each other "brothers and sisters."
Most of the members of PositiveSingles live alone and have no relatives or friends to celebrate Christmas with. They spend the day celebrating by visiting their brothers and sisters on the site. They enjoy sharing pictures, Christmas decorations and greetings with the only people in their lives who understand what they are going through. The forum and blog on the popular dating website are supportive places for them to go for friendship and understanding. Here, they can share their feelings and thoughts with good people who are supportive and offer kind words which makes the members happy.
The majority of the members on PositiveSingles feel it is unnecessary to create a perfect Christmas day since they are alone every year on that day. Christmas day is just another day to them. They don't blame Christmas, nor do they blame themselves. They each have their own way of dealing with the day. They might go shopping, go to church or they may watch television or movies. They then come back to PositiveSingles to share their day with their friends who are also alone.
The members may think Christmas is just another day, but they still need love and support on this special day. This is the big day of the year that all the other families are getting together to warmly celebrate Christmas, while they are the people who are left out and isolated from the rest of the world due to their illnesses. Most people are not accepting of most sexually transmitted diseases, causing people with STDs to feel very isolated and alone. The website offers a loving a supportive community to a group of people that the rest of the world has shunned, not only on Christmas, but every other day of the year.
About PositiveSingles.com
As the largest and most trusted online dating site for people living with Herpes, HPV, HIV / AIDS, Hepatitis, Chlamydia, Gonorrhea, Syphilis and other STDs, PositiveSingles.com is completely anonymous and cares about members' privacy more than other sites. You are not required to submit any information that you are not comfortable with on this site. Whatever you are looking for Herpes dating, HPV dating, HIV AIDS dating, or any other STD dating, PositiveSingles.com is the best place.