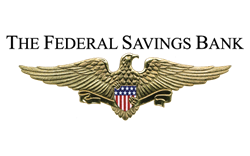 A reduced rate of unemployment was one major reason the Fed decided it would begin to reduce stimulus spending.
Chicago, IL (PRWEB) December 28, 2013
Following the holiday, economic indicators revealed that the housing market is looking up heading into next year. The Federal Saving Bank is proud to echo the positive news relating mortgage rates and home sales.
Mortgage Rates
Just a week after the Federal Reserve announced it would begin tapering its quantitative easing program by $10 billion per month in January, mortgage rates were little changed. According to Freddie Mac, mortgage rates for a 30-year fixed-rate loan rose slightly to 4.48 percent during the week ending on Dec. 26. Last week, mortgage rates averaged 4.47 percent. Compared to a year ago, mortgage rates have increased from a historic low average of 3.35 percent.
Mortgage rates for a 15-year fixed-rate loan also increased to 3 percent, up from 2.96 percent the week before. During the same time last year, interest rates were around 2.65 percent. Most expect interest rates to rise above 5 percent when the Fed begins to reduce stimulus spending next month, but for now it appears mortgage rates are holding steady. While interest rates have risen over the last year, many Americans are still able to find affordable housing and low cost mortgage options.
"Mortgage rates were little changed this week following mixed economic reports," said Frank Nothaft, Freddie Mac's chief economist and vice president. "Real GDP was revised upwards to 4.1 percent growth in the third quarter of this year. However, existing-home sales dropped 4.3 percent to a seasonally adjusted annual rate of 4,900,000 in November. Also, new home sales fell 2.1 percent to a seasonally adjusted annual rate of 464,000."
While home sales fell slightly in light of higher mortgage rates, it is possible the drop was from seasonal changes in real estate trends. Home sales typically slow in the fall and winter, while more real estate transactions occur during the spring and summer.
Home Sales
One indicator that higher interest rates are able to be absorbed by home buyers is home sales. Home sales, reported on Tuesday, December 24th by the U.S. Census Bureau showed the best numbers since the middle of 2008 in October and November of this year after mortgage rates dropped from September highs.
While the Federal Reserve has kept interest rates low with its fiscal policy, stronger economic reports show that higher rates may not have such a negative effect on the housing market. For one, jobless claims showed a drop on Thursday, December 26th in 45 states by 42,000 to a rate of 338,000, according to the Department of Labor. Fewer jobless claims is a good sign for the economy, as the number of Americans who applied for unemployment benefits fell to its lowest level in over a month. An improved labor situation will be beneficial for the housing market, as more people will be able to make a new home purchase.
A reduced rate of unemployment was one major reason the Fed decided it would begin to reduce stimulus spending. In November, the national unemployment level dropped to 7 percent, down from 7.3 percent the previous month. The number of jobs added to the economy in 2013 reached more than 2 million, representing the fastest rate of growth since 2005.
Contact the Federal Savings Bank, a veteran-owned bank, to find out more about affordable mortgage options.