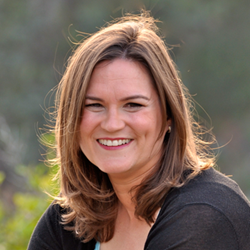 VBAC can be a safe option for women who want to avoid repeat cesareans.
Amarillo, Texas (PRWEB) December 30, 2013
Many people believe that Vaginal Birth After Cesarean (VBAC) is dangerous, risky, and reserved for women who value a birth experience over a good outcome. Over 40% of American hospitals have either formal or defacto VBAC bans and about 91% of American women have repeat cesareans. This is true even though most women are VBAC candidates, most VBACs are successful, and about half of American women are interested in the option. Praeclarus Press is proud to present a webinar on January 15, 2014: The 10 Things Health Care Providers Need to Know About VBAC with Jennifer Kamel of VBAC Facts.
While women are the ultimate decision makers about their medical care, and are legally entitled to plan a VBAC in spite of a VBAC ban, many believe that VBAC bans mean that the option of VBAC is not available to them. Ultimately, much confusion remains about post-cesarean birth options in America among consumers, providers, and professionals. Health care providers who have contact in the early postpartum period with women who have had cesareans are able to offer accurate information on post-cesarean birth options, which may very well color how the mother processes her cesarean, as well as how she perceives and feels about her future fertility.
The goals of this webinar are help participants understand what the American College of Obstetricians and Gynecologists' guidelines say in terms of who is and is not a VBAC candidate. Participants will also learn the prevalence and impact of VBAC bans on patients' perception of their choices, as well as its impact on the nationwide cesarean rate. They will also understand how current choices regarding mode of delivery impacts future pregnancies, and understand that non-medical factors impact how the risks and benefits of VBAC and repeat cesarean are portrayed to consumers.
It's important for health care providers to understand post-cesarean birth options. There are no "right" or "wrong" answers, but it's important that consumers get accurate information.
The live webinar will be presented January 15, 2014 at 1:00 p.m. EST. To register, go to Praeclarus Press. Participants who register will also receive a link to the recorded webinar if they are unable to attend the live event.
Praeclarus Press is a small press dedicated to women's health that was founded by health psychologist, Kathleen Kendall-Tackett, Ph.D. It is based in Amarillo, Texas. Praeclarus Press features books, e-books, webinars, and other resources for parents and professionals on all aspects of women's health.