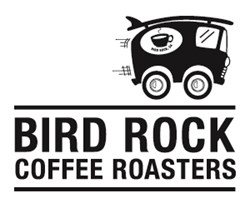 2013 was a great year, and really sets us up for an even better 2014.
San Diego, CA (PRWEB) December 30, 2013
Bird Rock Coffee Roasters (BRCR) had a busy 2013.
February kicked of a year of several coffee sourcing trips. BRCR went to Kenya and Uganda and despite the monkey bite, it was a very successful trip. One of the coffees Chuck Patton sourced during this trip, landed on Coffee Review's list of the Best 30 Coffees of 2013.
Other trips this year included Central and South America. Roaster's United, a way to leverage the buying power of 4 micro roasters, was created in August and kicked off in November. Sourcing trips will continue in 2014.
In May, Jocylynn Breeland returned to BRCR and represented BRCR at the Cup of Excellence Mexico.
Also in the spring, BRCR was recognized by Wine Spectator and The New York Times as a purveyor of great coffee.
In July, BRCR opened the first ever pour over bar in an MLB stadium. BRCR gave Padres' fans award winning coffee to help them cheer on the home team.
In October, BRCR released a new website that allows users, on any platform, to learn more about BRCR, and to easily purchase coffee.
Finally, BRCR secured a new retail location in the Little Italy community of San Diego which will open in the summer of 2014.
BRCR utilizes Social Media and their website to help customers stay on top of the excitement.
About Bird Rock Coffee Roasters:
In 2002, Bird Rock Coffee Roasters (BRCR) opened for business as a strictly grass-roots company. Organic and Fair Trade Coffee was roasted in a sublet restaurant kitchen using small one-pound capacity air roasters. At that time, BRCR coffee was sold at farmer's markets and through home-delivery service. In 2006 the retail shop on La Jolla Boulevard in Bird Rock was opened directly across the street from a Starbucks. In 2007 BRCR shifted towards a Direct Trade buying model for most of their green beans. Since then, BRCR coffee buyers have been establishing mutually beneficial long-term relationships with farming partners at origin. BRCR spends much of the year traveling to coffee-growing regions all over the world to collaborate with farmers to secure special and unique coffees. Our goal is to secure great coffee while paying the growers far more than they would receive via other green coffee-buying models.
Awards for BRCR include: National Micro-Roaster of the Year 2012, over 25 coffees on Coffee Review scoring 90 and above (out of a 100 point scale). Locally, in San Diego, BRCR won best organic coffee in 2008 San Diego Magazine and was rated best coffee shop in 2010, 2011, 2012, and 2013 in the La Jolla Light. http://www.birdrockcoffee.com