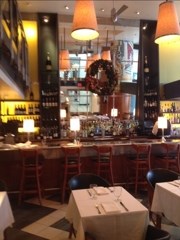 "We're ending the old year and beginning the new one with restaurant liquidations, which is appropriate as this asset type makes up a large percentage of our annual inventory."
Columbus, Ohio (PRWEB) December 29, 2013
Gryphon Auction Group announces four online-only auctions between December 20th and January 3rd, 2014. The auctions include over 500 individual items of restaurant and kitchen equipment.
"We're ending the old year and beginning the new one with restaurant liquidations," said Richard Kruse, "which is appropriate as this asset type makes up a large percentage of our annual inventory."
The first auction begins closing Monday, December 31 at 1:37pm. To view items and bid online, go to http://www.onlineauctionusa.com.
Last week, over 1400 individual items were sold in nine online-only auctions. To see sales results history, visit http://www.onlineauctionusa.com or call Richard Kruse at 614-885-0020 x 17.
About Gryphon
Gryphon Auction Group, a Gryphon USA Company, was formed in 2003 and has specialized in selling commercial assets and real property at live auction from insolvency situations in both state and federal courts. Over the past 10 years, the business has advanced into simulcast auction offerings and online only auctions. The website will conduct over 500 auctions in 2013.
Gryphon USA, Ltd. is a multi-faceted asset management and liquidation firm focusing on the operations and dissolution of single assets through and including entire companies. Gryphon maintains a receivership and asset management group, commercial auction practice, art, antique and pottery auction group and real property group. Real estate transactions are partnered through Borror Properties Real Estate.
Gryphon auctions can be found at http://www.onlineauctionusa.com as well as the corporate website for Gryphon USA, Ltd. at http://www.gryphonusa.com.