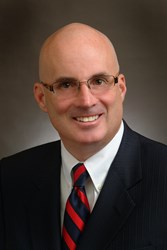 "the court's decision in Lynn certainly jeopardizes the Attorney General's case against the three Penn State Administrators..."
Philadelphia, Pennsylvania (PRWEB) December 29, 2013
The reversal of Monsignor William Lynn's criminal conviction for Endangering the Welfare of Children by the Pennsylvania Superior Court, docket 3201-EDA-2011, has caught the eye of law enforcement in its campaign to aggressively prosecute individuals who ignored or failed to report the conduct of child predators whom they previously controlled or supervised within their own institutions.
Monsignor Lynn, an Archdiocese of Philadelphia priest, was convicted of Endangering the Welfare of Children in Philadelphia County docket CP-51-CR-3530-2011, based on prosecution allegations that he knowingly reassigned suspected predator priests to different Catholic parishes, where further acts of child molestation were allegedly committed by the same transferred priests. The Superior Court's ruling that Lynn should never have been prosecuted in the first place under the 2007 statute retroactively, will likely result in his release from prison shortly where he has been serving a six year sentence.
The Lynn decision could also present a significant legal hurdle in the Attorney General's pending prosecutions in Dauphin County, docket CP-22-CR-3615-2013, against Graham Spanier, Tim Curley and Gary Schultz, the three Penn State administrators charged under the same 2007 statute in connection with the Sandusky case, according to John I. McMahon, Jr., Esquire.
McMahon, a well known trial lawyer from Norristown, Pennsylvania commented that "the court's decision in Lynn certainly jeopardizes the Attorney General's case against the Penn State administrators on the Endangering the Welfare of Children charges... the court has made it abundantly clear that the 2007 statute cannot be applied retroactively and that is the same road this Penn State prosecution has been traveling straight down." Mr. McMahon, a former Montgomery County prosecutor and veteran criminal defense lawyer, is a partner with the law firm of McMahon, McMahon and Lentz who regularly provides legal commentary in high profile criminal cases.