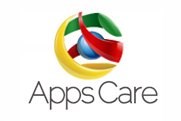 We switched our global organisation (15,000+ users) to Gmail, Calendar and Contacts in one weekend in Dec 2009 saving around £1.75m in total one-off migration costs as we separated from our former parent company. Jeremy Vincent - Jaguar Landrover
UK (PRWEB UK) 7 January 2014
London: This free-to-attend seminar hosted by AppsCare® at Google's Central St Giles office, London will highlight the latest innovative developments in cloud email infrastructure, collaboration, security and compliance.
Date: Thursday 30th January
Watch the video.
Experts from AppsCare® and Google in change management, technology and deployment will be actively involved in answering those burdening questions that simply cannot be answered on the phone or via email. Places are limited so to understand Google Apps from an operational and financial perspective, register using the link below.
The agenda for the day:
13:00 | Registration and refreshments
13:30 | Welcome & AppsCare® overview
13:40 | Google vision: hear from a Google representative
14:00 | Technical deployment: demonstration of the Google Apps suite
14:50 | Change management: how do we get there?
15:10 | Discussion pods: an opportunity to meet the experts
16:10 | Customer case study: hear first hand experience of a Google Apps migration
16:40 | Open Q&A session
17:00 | Close and informal networking
"The seminar format was very informative, and allowed for discussion and questions."
"This was a refreshing format, it kept the interest alive and it also meant I had some input."
(feedback from attendees of previous feedback)
Location:
Google London, 1 - 13 St Giles High Street , London, WC2H 8AG
Register for your free place here.
AppsCare®, powered by Netpremacy Global Services is a world leader in cloud services provisions, supporting over 2500 customers in 33 countries. AppsCare® comprise 10+ years experience deploying technical solutions for organisations of all sizes and geographies utilising their GStall delivery methodology and AppsCare® support programmes. AppsCare's engineers were some of the first to achieve both Google Apps Certified Deployment Specialist (GACDS) and Cisco IronPort Certified Security Specialist (CICSS) accreditations, providing unrivalled expertise in their customer care teams. Their monthly newsletter provides latest industry news, tips and 'how to' features and useful information about Cloud computing. Cloud computing newsletter.
Follow @AppsCare | Follow @Netpremacy