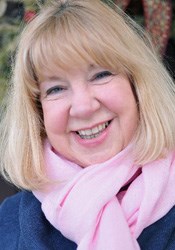 Webinar teaches how to go from Novice to Expert in clinical lactation practice.
Amarillo, Texas (PRWEB) December 30, 2013
Lactation consultants who have passed the exam, and know have new letters behind their names, might wander what is next for them in terms of personal and professional growth. How can lactation consultants continue to grow and change? What are the next steps? How will that happen? Praeclarus Press is proud to present a live webinar for lactation consultants: Novice to Expert: Becoming the IBCLC You Dreamed You'd Be, presented by Dawn M. Kersula, MA, RN, LCCE, FACCE, IBCLC, February 29, 2014, 1 p.m. EST.
Participants will learn about how they can grow and change, under the best of circumstances, or stagnate and lose their edge when things go wrong. They will explore Benner's Novice-to-Expert model of skills acquisition and how it relates to practice as lactation consultants, and discuss the future of the lactation profession.
After participating, participants will be able to:
1) Compare professional v personal boundaries.
2) Discuss categories of concern related to crossing boundaries when working with breastfeeding dyads.
3) Examine Patricia Benner's Novice to Expert continuum and its efficacy for growth and understanding of the competencies of colleagues at differing points on that continuum.
Dawn M. Kersula is a lactation specialist and perinatal educator at a hospital in Vermont. She has worked with birthing and breastfeeding families for more than twenty-five years. Dawn also founded and staffs the outpatient lactation clinic at this hospital. As president of the Vermont Lactation Consultants Association, she works closely with the Vermont State Breastfeeding Network to offer training and conferences around the state, and has worked on several legislative initiatives which have resulted in pro-breastfeeding legislation in Vermont. A regular speaker at international childbirth conferences, Dawn also coordinates her hospital's perinatal education programs and offers a weekly support group for new moms and their babies.
Dawn's passion and commitment is evidenced through her certification in Lamaze International Childbirth Education (LCCE), active involvement with ILCA (International Lactation Consultants Association) and appointment as a fellow with the American College of Childbirth Educators (FACCE). Her master's research focused on PTSD after traumatic childbirth and, in her role as a perinatal psychologist, she continues to have a special interest in the developmental transition to motherhood. Dawn has published over thirty articles pertaining to breastfeeding.
To participate in this webinar, register today. Those who register will receive a link for the recorded webinar in case they are unable to attend the live event. The live webinar is scheduled for February 29, 2014 at 1:00 p.m. EST.
Praeclarus Press is a small press dedicated to women's health that was founded by health psychologist, Kathleen Kendall-Tackett, Ph.D. It is based in Amarillo, Texas. Praeclarus Press features books, e-books, webinars, and other resources for parents and professionals on all aspects of women's health.