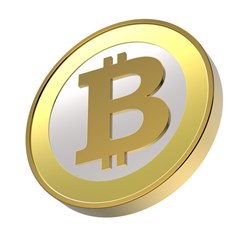 Despite being a four-year old currency, many traders are yet to incline towards making their first trade of Bitcoins; concerning which ForexMinute focuses on assisting novices by providing the best possible information on the digital currency – how to buy
London, UK (PRWEB) January 03, 2014
ForexMinute, the world's leading forex news and education portal, is now offering traders with the tips to buy Bitcoins. Despite being a four-year old currency, many traders are yet to incline towards making their first trade with Bitcoins. Concerning this, ForexMinute focuses on assisting novices by providing the best possible information on the digital currency – how to buy Bitcoins being one of them.
ForexMinute has further reviewed several online Bitcoin exchanges that offer reliable trading platforms to trade Bitcoins. Several blog posts on the portal have also discussed the inside world of Bitcoins. This cultivates readers' minds with every bit of information and glossary of this decentralized virtual currency.
When users have successfully bought their first Bitcoin, they can further use ForexMinute for obtaining the latest news about the digital currency. Articles are written by experienced finance experts, accurate moving averages and charts, and the live feeds are from the finance market. Being always updated with these educational tools will certainly help traders make extensive profits via their trades.
For more information on the digital crypto currency, one can visit the following link: http://www.forexminute.com/bitcoin.
About ForexMinute
ForexMinute, the world's leading Forex news and views portal, has become a one-stop solution provider for Forex traders and brokers as well as Bitcoins news. It provides all the required tools to individuals to become a professional Forex trader. Also, it helps Forex brokers provide high-end user-friendly trading experience to traders with an array of resources e.g. financial news by the minute, fundamental analysis, technical analysis, Forex tools and others.
For more information, visit http://www.forexminute.com or call +1 800 758 5780.
You can have the ForexMinute newsletter delivered to you each trading day. Simply sign
up today. You will be kept up to date on the latest market action. It's free and simple -http://www.forexminute.com/newsletter.