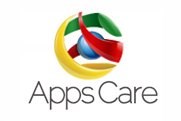 We switched our global organisation (15,000+ users) to Gmail, Calendar and Contacts in one weekend saving around £1.75m in total one-off migration costs as we separated from our former parent company. - Jaguar London
London, UK (PRWEB UK) 22 January 2014
AppsCare is holding a free to attend seminar on Thursday, 27th March highlighting the latest innovative developments in cloud email infrastructure, collaboration, security and compliance.
The event, which will take place at Google's Central St Giles office in London (see map), will showcase how Google Apps can benefit businesses from an operational and financial perspective. Attendees will hear from change management and technical experts from AppsCare and Google, as well as hearing first hand experience from Grass Roots Group Ltd. about their migration to Google Apps for Business.
The agenda for the day will be as follows:
13:00 | Registration and refreshments
13:30 | Welcome & AppsCare overview
13:40 | Google vision: hear from a Google representative
14:00 | Technical deployment: demonstration of the Google Apps suite
14:50 | Change management: how do we get there?
15:10 | Discussion pods: an opportunity to meet the experts
16:10 | Customer case study: hear first hand experience of a Google Apps migration
16:40 | Open Q&A session
17:00 | Close and informal networking
Limited spaces are available for the event. Register for your free place here.
About AppsCare
AppsCare®, powered by Netpremacy Global Services, is a world leader in cloud services provisions, supporting over 2500 customers in 33 countries. AppsCare® comprise 10+ years experience deploying technical solutions for organisations of all sizes and geographies utilising their GStall delivery methodology and AppsCare® support programmes. AppsCare's engineers were some of the first to achieve both Google Apps Certified Deployment Specialist (GACDS) and Cisco IronPort Certified Security Specialist (CICSS) accreditations, providing unrivalled expertise in their customer care teams.