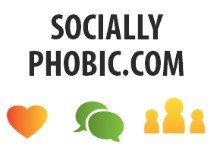 Tom Sharp from SociallyPhobic.com commented Business owners should take time each month to ensure they are covering the basics when its comes to their online social media presence.
London, England (PRWEB UK) 31 December 2013
Sociallyphobic.com today released its annual 101 Social Media Tips For Business. Covering all the popular social networks such as Facebook, Twitter, Google Plus, Pinterest and Vine to name but a few. Business owners can download this free guide at http://www.sociallyphobic.com/101-social-media-tips/
Tom Sharp from SociallyPhobic.com commented, "Many business owners have a presence on many of the different social media networks but most are missing out on sales because they aren't doing the basics."
Jade Nichols, Blog Editor at Sociallyphobic.com said, "Many of our tips take only a minute to implement but will significantly increase your website and social media traffic, this in turn will result in increased sales for your business in 2014."
The 101 tips are provided free of charge to all Sociallyphobic.com email newsletter subscribers and can be downloaded instantly.
Sociallyphobic.com is a social network news and blog site. Sociallyphobic.com is currently looking for guest blog writers from the UK who have an interest or background in social media. Anyone interested in guest blogging should visit sociallyphobic.com and click on the 'write for us' page.