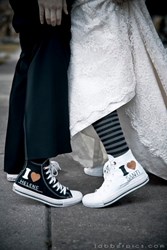 DIY details often elevate the event and leave wedding guests wondering just how you pulled it off with such glam and elegance.
Savannah, Georgia (PRWEB) January 08, 2014
From fashion accessories to party favors brides are thinking up news ways to do it themselves. DIY details often elevate the event and leave wedding guests wondering just how you pulled it off with such glam and elegance. Destination weddings are becoming more and more popular; Savannah, Georgia is one of the nation's top destination wedding locations. Southern brides are flocking to the oak trees and cobblestone streets to tie the knot because Savannah's romance and charm is like no other. Doing DIY details for a destination wedding is not only cost effective it can also showcase the couple's personality giving the event a more personal touch.
Forsyth Park Inn's first favorite DIY project…Make your own custom keepsake cake topper. Either use fresh flowers that correspond with your bouquet to create a romantic arrangement, or cut out silhouettes of the couple's favorite photo and mount on card-stock and a wooden dowel to create a truly personalized look.
DIY party favors done with Southern Savannah style… Many do-it-yourself couples love the idea of pulling from the local region their wedding is taking place in to create memorable wedding details. Georgia is known for its pecans, and creative brides and grooms are finding new ways to incorporate pecans into their party favors. Customized wax paper snack bags can be filled with sugar and spice pecans as a giveaway, or why not roll caramel apples in chopped Georgia pecans for a sweet end to the party.
DIY send-off tossers…Fill small satin bags with loose lavender, or your favorite fragrant herbs, for each wedding guest to toss as the newlyweds are whisked away after the ceremony. A simple yet whimsical way to make that moment stand out.
DIY wristlets for the special women in the wedding party…grandmothers and mothers…Use fresh snipped flowers, leaves, feathers, or beads with assorted ribbon to create tied wristlets. Attach a printed note that says, "Please accept this wristlet, handmade by the Bride, as a token of our love and sincere appreciation of your attendance." It's the handcrafted details like this that show your guests the dedication you have to your wedding day.
DIY bouquet wrap…Thread a locket with ribbon and wrap your bouquet. Inside the locket include pictures of loved ones that aren't able to be there on your special day. This is the perfect DIY touch to make your bridal bouquet personal.
DIY wedding-march sign…Paint your very own "Here comes the bride" sign, and let your nieces and nephews carry it before the bridal entrance. This detail makes for great photo opportunities and adds a bit of whimsy to the event. Use paint colors that correspond with your flowers for a real polished look.
Forsyth Park Inn offers three wedding packages...from simple Savannah Elopements to large Southern Weddings the inn can tend to every details. Visit our website for more information: http://www.forsythparkinn.com.
Forsyth Park Inn - Historic Bed & Breakfast and Wedding Venue
866.670.6800
102 West Hall Street
Savannah, GA 31401