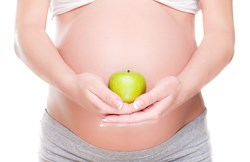 Stay healthy ...This includes maintaining a healthy diet, reasonable bodyweight, and a sensible exercise plan.
Pacific Palisades, CA (PRWEB) December 31, 2013
Many men and women hope to get pregnant in the upcoming year, but maintaining a healthy pregnancy can be difficult. Friends and health practitioners will suggest different remedies and strategies, and not all of these methods will be effective. For this reason, Thumos Health Center is providing all-natural tips for a healthy pregnancy. Thumos specializes in acupuncture, herbology, and other forms of natural medicine.
1. Stay healthy. Both partners should take care of themselves in order to achieve a healthy pregnancy. This includes maintaining a healthy diet, reasonable bodyweight, and a sensible exercise plan. A prenatal omega-complete multivitamin can benefit both the mother and newborn.
2. Avoid morning sickness with acupuncture and herbs. Ginger, vitamin B6 and B12 are all excellent choices to prevent nausea. When herbs alone won't work, adding acupuncture and omitting sensory triggers (such as smells, taste, and texture) can help treat the symptoms of morning sickness.
3. Make lifestyle adjustments to reduce aches and pains. Good shoes, good posture, and traditional acupuncture therapy can help ease back pain. Pregnancy hormones can also help to relax ligaments.
4. Consider natural remedies to induce labor. When a woman is past thirty-nine weeks, acupuncture helps with a safe and natural induction.
Acupuncture also helps with labor preparation and helps reduce labor duration and prevent late term labor.
Thumos Health Center has locations in Los Angeles, Santa Monica, Beverly Hills, Sherman Oaks, and Pacific Palisades. For information on the successes that Thumos Health Center's patients have experienced—with problems ranging from infertility to pains—visit the testimonials on Thumos' website.
Thumos provides an integrative approach to health maintenance, combining Eastern healing with that of a patient's outside medial practitioner. Thumos can be found online at http://www.thumoshealthcenter.com.
About Thumos Health Center
Besides fertility enhancement therapy, Thumos Health Center and its licensed practitioners also treat allergies, immune deficiencies and various other health problems including digestion issues. To learn more about services, products and locations, visit the Thumos Health Center Web site at ThumosHealthCenter.com or contact them by phone at (310) 927-2792. There are locations in Pacific Palisades, Beverly Hills-West Hollywood, Santa Monica and Sherman Oaks.