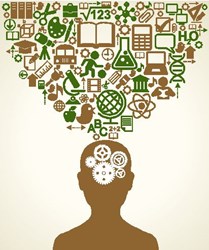 We look forward to showcase our strategy that focuses on a highly concentrated portfolio of securities while minimizing risk.
San Francisco Bay Area, California (PRWEB) December 30, 2013
Brar Investment Capital, LLC announced today that is has been selected for BattleFin 6.0 tournament that will start in early 2014. BattleFin runs tournaments to identify the best liquid investment strategies across asset classes. From over 3000 entries, only the top strategies are selected. The tournament is sponsored by Lion's Path Capital.
"We are humbled to be selected to participate in a very prestigious and well known tournament. We look forward to showcase our unique strategy that focuses on investing through a highly concentrated portfolio of securities while potentially minimizing risk for investors."
Brar is best known for his "go against the grain" views and believes that a basket of a few deeply discounted equities has the potential to deliver satisfying returns in the long term.
"Many investors are looking to grow their capital on an absolute basis and want to invest in strategies that will produce over a number of years. One of the best ways to appreciate capital is by investing in a strategy that concentrates holdings in a few names and reduces risk by continuously stress testing its investments. Idea number 50 is unlikely to add more value than idea 20," said Brar.
BattleFin will announce the finalists by April 1, 2014. The selected finalists will be invited to present on Friday April 4th. The event presentations will determine the champions.
About Brar Investment Capital:
Bhupinder "Pope" Brar is managing partner and founder of Brar Investment Capital, LLC. The firm is based in the San Francisco Bay Area and is an investment advisor to Brar Investment Fund LP, which invests globally in value-oriented and special-situation equities. For more information, visit http://www.brarifunds.com or e-mail pope(at)brarifunds(dot)com.
This document does not constitute an offer to sell, or a solicitation of an offer to buy membership interests in Brar Investment Fund, LP. We will not make such offer or solicitation prior to the delivery of a definitive offering memorandum and other materials relating to the matters herein. Before making an investment decision with respect to the fund, we advise potential investors to carefully read the offering memorandum, the operating agreement, the related subscription documents, and to consult with their tax, legal and financial advisors. The fund is offered to accredited and qualified investors.