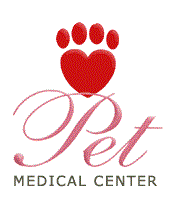 We really hate to see necessary veterinary care or services postponed or skipped because of financial constraints," reports Dr. Bach. "Pet health insurance can help."
Temecula, CA (PRWEB) December 30, 2013
In light of the recent changes to human health plans caused by the implementation of the Affordable Care Act, it's no surprise that many pet owners are also considering new health insurance options for their pets.
Dr. Isabelle Bach of Pet Medical Center in Temecula reports an increased level of interest in pet health insurance among her clients. "I have had quite a few pet owners ask about pet health insurance recently, and I do think it has something to do with insurance being top of mind for many people over the past few months. We even had one owner jokingly ask when they were going to pass an Affordable Care Act for pets when his dog was in our veterinary hospital for a surgery recently."
While Dr. Bach does not recommend any one particular pet health insurance provider or plan, she does endorse the concept of pet health insurance, especially for older pets that may require constant medication or special surgical procedures. However, she cautions owners to remember that pet health insurance providers will not accept a pet with prior conditions. Waiting for your pet to develop a condition requiring special veterinary care and then purchasing pet health insurance is not a valid strategy.
Pets can develop medical problems at any age, but it is true that older pets are more likely to have certain chronic conditions. Therefore, Dr. Bach urges pet owners to give serious thought to pet health insurance for pets reaching the midway point of the life expectancy for their breed. Of course, pets of any age can suffer accidental injuries or suddenly and unexpectedly develop a medical problem. Pet health insurance can help ensure that these pets receive the care they need.
"We really hate to see necessary veterinary care or services postponed or skipped because of financial constraints," reports Dr. Bach. "Pet health insurance can help, but it doesn't necessarily cover everything."
Pet Medical Center offers wellness plans to help pet owners afford necessary services that pet health insurance may not cover. These wellness plans are basically bundled services that allow pet owners to purchase all their scheduled veterinary services at a discount. Several different wellness plans are available, enabling pet owners to choose the bundle of services that is right for their pet. In addition, any additional products or services that may be required due to illness or accident may be purchased from Pet Medical Center at a 5 percent discount.
About Pet Medical Center
Pet Medical Center is a full-service veterinary clinic for dogs and cats providing expert care in a professional, friendly, and compassionate environment. Dr. Isabelle Bach and uses state of the art diagnostics to provide individualized treatment for pets of all ages to ensure high quality of life. Preventative care as well as pet surgery, dentistry, emergency care, and pet boarding is available.
Contact Information:
Pet Medical Center
40150 Winchester Road, Suite 4
Temecula, CA 92591
(951) 676-3531
http://www.petmedicalcenter.net