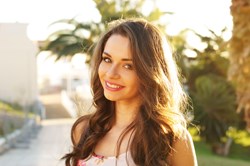 "Cosmetic surgery has not only been proven to improve a person's appearance, but it can also provide a much-needed boost of self confidence.
Newport Beach, CA (PRWEB) January 03, 2014
That time of the year has come again — the point where many people reflect on the past year and decide how they can make the new year even better than the last. For many people in Newport Beach, this is a chance to make a commitment to invest in themselves and enjoy a better-looking face in 2014.
Facial plastic surgeon Dr. Kevin Sadati, who services the Orange County region, has developed and released a set of tips for people who are making a resolution to create a better version of themselves in 2014. These tips explain the various cosmetic surgery options available and note which procedures are right for which types of patients.
"The new year presents a wonderful opportunity for people to reflect on themselves and their lives, and decide how they can enjoy life more in the next year. Cosmetic surgery is a great way to start off the new year, and there are many surgical options available to patients that address their specific needs and wants," explained Dr. Kevin Sadati.
What Procedures Are Available For Patients Who Want to Look Better in 2014?
The traditional facelift procedure is one of the most common cosmetic surgery procedures performed in the country. This surgery is designed to remove excess skin and tighten muscles in the face, ultimately eliminating most of the lines, wrinkles and sagging skin from a person's face. Boasting long-term results, patients can enjoy their new appearance for 8-10 years.
A brow lift will address hard-to-reach places such as the forehead and can have a significant impact on the symptoms of aging. During this operation, the placement of the eyebrows are adjusted and excess skin is removed from the area. This procedure targets the deep lines and wrinkles that form in the forehead region that ultimately result in the appearance of a furrowed brow.
The rhinoplasty is another popular cosmetic surgery procedure that aims to improve the appearance of a person's nose. Dr. Kevin Sadati will create a customized surgical plan that will improve the appearance of the patient's nose. In some cases that requires removing a bump from the bridge of the nose, and in other situations it requires adjusting the width of the nostrils. Either way, Dr. Kevin Sadati works to provide each patient with natural-looking results.
"Cosmetic surgery has not only been proven to improve a person's appearance, but it can also provide a much-needed boost of self confidence. There's no better way to kick off 2014 than with assurance and confidence, knowing that you are capable of doing great things all while looking wonderful," said Dr. Kevin Sadati.
Patients who are interested in looking better in the new year and want to rejuvenate their face should take the time to set up a free cosmetic consultation with Dr. Kevin Sadati. For more information about the various facial rejuvenation procedures that are available to Newport Beach patients, contact Dr. Kevin Sadati's office today.