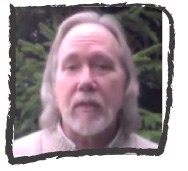 People tend to have the same problems, to get stuck in the same places on the same issues. "Lose the Moose 2014" introduces these key obstacles and how to move past them to progress.
Munnsville, NY (PRWEB) December 29, 2013
"We can get so used to our obstacles sometimes that we no longer see the them, like a moose standing right in front of us, accepted as normal," observes Tim Emerson of Kwan Yin Healing (http://kwanyinhealing.com). New Year's Day, he offers a complementary teleseminar, "Lose the Moose 2014," available as a recording the day and afterward. Registration is available at http://mad.ly/signups/97511/join, and more information is available at http://www.youtube.com/watch?v=dRPb87cKTv0.
In March 2013, Emerson first presented The Kwan Yin Journey, which evolved into an 11-week program. "I was unsatisfied with the traditional 'iffy' results energy healing professionals were accepting – I come from a consulting background. I wanted results, and when the results weren't what we hoped, I wanted to know why not, and how to address it." The new program was the outcome, a proven system for moving dreams forward. "The testimonials from alumni are outstanding," Emerson observes. "I also hear from subscribers that they are saving up for it." An 11-week program is a commitment of time and funds.
"So I wondered how I could help these people get unstuck and get started in the meantime," Emerson explains. "Lose the Moose 2014" is the result – a New Year's Day teleseminar presentation, "recorded for whenever you happen to get up," to take prospective clients from resolutions to achievement. "I noticed that while people came to Kwan Yin Healing from a variety of backgrounds and situations, they tended to have the same problems, and to get stuck in the same places on the same issues, whether new to the program or after engaging the full program," says Emerson. "Lose the Moose 2014" introduces these key obstacles and how to move past them to progress."
The six-session January program is focused on these key sticking points:
1) Dealing with others – The tendency is to list other people as stumbling blocks. The problem is that blaming others isn't productive. Further, it institutionalizes the status quo, with the perception that nothing can be done unless others change, and that's unlikely. The reaction to this truth, "Yeah, but if you knew the people I have to deal with," is the first barrier necessary to cross.
2) Dealing with current conditions – Positive planning is difficult when conditions are bleak. The tendency is an implicit assumption that these conditions will and necessarily must continue indefinitely, or at least long term. That perception perpetuates the stagnant conditions. Leaving that mindset means changing beliefs about the present, and that's not easy to do alone.
3) Dealing with money – Misunderstandings about money are a common problem: what it is, how it works, and how it differs from abundance, wealth, income, resources and currency in particular. A key symptom of these misunderstandings is the belief that money is difficult to come by, especially in economic downturns, instead of looking to economic fundamentals and how they function. Clarity here is crucial.
4) Dealing with thought – People are often caught in thought, a metaphor outlining itself as keeping them stuck by their own thinking. Scattered thoughts also dissipate energy, preventing the coherence necessary to focus on definite objectives. Not infrequently, this is because people don't actually know what they want, making achieving it impossible.
5) Dealing with intuition and spirit – Listening to intuition and working in tune with one's spirit makes sense, but often people have trouble doing this in any practical day to day sense. This connection is important, and like any other skill, can be learned with direction and practice.
6) Dealing with change – Not uncommonly, people become comfortable with the ills they know, and consciously or not, resist changing, preferring to continually recreate the present. Thus, change "seems hard," when the difficulty is an inside job. Hence – losing the moose stuck where it doesn't belong.
"Lose the Moose 2014" is the latest in a string of no-cost offerings from Kwan Yin Healing. The last one, available on the Kwan Yin Healing web site, covers a series called "Six Days, Six Sessions, Six Seeds for Success: the Kwan Yin Path":

Living Abundance (and why this isn't simply money)
Emotional Challenges and Fear
Stress, Overwhelm and Uncertainty
Finding Peace, Spiritual Growth, and Living this daily in the "Real World"
Getting Unstuck and Manifesting your Dreams and Desires
If Healing isn't Magic, Where do I get the Miracle? The Kwan Yin Path
*And a bonus, "Twenty Truths," an overview of the key concepts in the previous six sessions.
In short, as the opt-in page explains, "Kwan Yin Healing has a mission, sharing that life is supposed to be happy, healthy, fulfilled, and not someday, but now, today. You need only learn how . . . my vision is for you to gain valuable, actionable content you can apply to your life immediately."