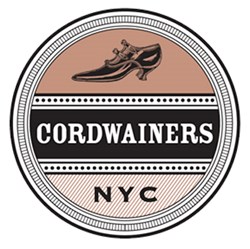 Astoria, NY (PRWEB) December 31, 2013
Cordwainers NYC is pleased to announce the launch of the Fashion Leather Restoration Service. Fine leather fanatics will love Cordwainers NYC newest offering to keep all their best bags, shoes and accessories in like new, looking great condition for every day. Cordwainers NYC's latest launch lets clients choose the level of service needed based on the number of handbags, shoes or accessories in their personal collections.
Cordwainers NYC delivers the traditional, quality, and artisanal workmanship that the historical Cordwainers Guild of London was known for – the finest craftsmanship and the finest leather available – for the most discerning of customers. As Cordwainers NYC carries on the tradition, the team lead by Richard Ponce uses only the best raw materials available to restore each client's leather accessories back to their original beauty. The Cordwainers' team consists of seasoned professionals, experienced and knowledgeable, who provide the highest quality craftsmanship for each repair and restoration at a reasonable price all the while teaching customers care and preservation of all their fine leather goods.
The Fashion Leather Restoration Service of Cordwainers NYC promises to compliment the superior leather creations and restoration services already delivered to their discriminating clientele. Coming alongside repair, shine, cleanings, stretching, and restoration, the Fashion Leather Restoration Service offers clients the opportunity to restore a single favorite handbag or pair of shoes to pristine condition or their entire leather handbag, shoe, and accessory collection depending on the level of services selected. Each Membership includes removal of all types of stains including dye transfer from jeans and clothes, pen and ink markings, human and animal fluids, drink spills, food stains, and cosmetic stains. The service's elimination of stains and subsequent treatment will keep clients' favorite bags, shoes and accompaniments looking fresh and new.
A visit to Cordwainers NYC (cordwainersnyc.com) - Fine Shoe and Handbag Restoration will reveal the secrets you need to keep all your fine leather accessories looking their best.
Stop in today and discover the difference that a well-read knowledgeable fine leather cordwainer can make in all your favorite luxury leather handbags, shoes and accessories. While there, join the Fashion Leather Restoration Service, and keep all your fine leather in tip-top condition and as fresh as the day you bought them.
About Cordwainers NYC
Cordwainers NYC is the brainchild and labor of love of Richard Ponce, owner and head cordwainer. Cordwainers NYC opened its doors in the Spring of 2013 and offers fine leather creations, along with restoration and repairs of all manner of luxury leather including handbags, shoes and accessories. The team at Cordwainers NYC delivers the highest quality and craftsmanship in fine leather all at a reasonable price to an ever-growing number of discerning and satisfied customers.