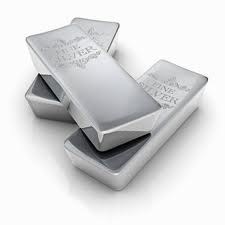 Gilbert, AZ (PRWEB) December 31, 2013
Silver is considered a precious metal and can be quite valuable. But there are many items out there that look like they are made of silver, but in reality are just silver plated. If you've resolved to clean out your closets, jewelry boxes and drawers in the new year with the hopes of finding valuable silver, you may want to first learn how to distinguish if what you found is made of real silver or not. Gold Buyers AZ provides these tips on how to separate real silver from the fake:

To sell silver Phoenix dealers check for a hallmark or stamp on a hidden area of the piece such as the underside of a ring, on the clasp of a necklace, or on the back of a piece of flatware. Authentic silver is usually stamped "sterling" or engraved with information about its silversmith and the date it was made. An "EPNS" mark, which stands for 'electro plated nickel silver,' indicates sterling silver, and ".925" signals it is made with at least 92.5% pure silver.
If the piece is scratched or worn through and an underlying, different color metal (usually copper) is showing through, then that is an indication the piece is plated with just a thin layer of silver and not made with authentic silver.
Use a silver acid test kit.
A silver acid test will determine if the item is made of real silver or if it is sliver plated. To perform the test, scratch a hidden part of the piece and place a drop of silver acid (or nitric acid) on the scratch. If the scratch turns green, this indicates the piece is plated with high copper content as the underlying base metal. If it is made of sterling silver, it will turn a creamy color. Silver testing kits can be done at a jewelry store, or purchased online or at such stores as Target and Walmart, which usually include a color chart to compare.
For more information on how to determine authentic silver, gold, or diamonds, contact Gold Buyers AZ at 480-409-0410 or visit http://www.gold-buyers-az.com.
About Gold Buyers AZ:
Gold Buyers AZ is Arizona's premier Gold Buyer, specializing in buying gold, silver, platinum, diamonds and jewelry. Family owned and operated, Gold Buyers AZ believes in treating people fairly and honestly.