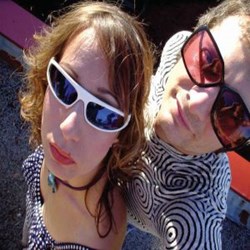 Chiwawa's music is beautiful, captivating and simply compelling.
Montreal, Canada (PRWEB) December 30, 2013
Collectors of Soul is the seventh full-length album by Montreal based duo Chiwawa (Laurie Gordon and Krassy Halatchev).
Yes, they have raised the stakes yet again. Just as the opening track High Noon, and Trade (Track 8) call for it: "Staring the fiend straight in the eye I can now tell he won't back down till he has found his way to hell"; "Are you sure you want to trade? Don't you feel betrayed? Shall we raise the stakes? How long till you wake up?"
The first single Madness Is My Home (Track 10) is irresistible and laden with hooks. It's bold and uncompromising guitar riff hypnotizes while the lyrics gradually possess you with shameless intimacy.
The second single The Same Mistake (Track 2), sets the mood for a hypnotic listening experience. What follows is a consistently intriguing adventure taking unpredictable turns and direction, combined with mature musical aesthetics.
Collectors of Soul is positive and full of emotional depth, resonating long after the record has ended. The compositions evoke serious and compelling thoughts, emotions and contrasts. The album is deeply tuned in with the current zeitgeist. Its political and socio-economic standpoint is clearly illustrated in its lyrics (High Noon, The Angels Forgot How To Fly, Love Like Blood, Trade, Madness Is My Home, Winding Road, Nothing In You).
Collectors of Soul is charged, rich, and captivating. It is a mature, brilliantly composed and meticulously crafted collection of songs that is certain to leave a long lasting impression.
It is no surprise that critics hurry to proclaim it as "Chiwawa's best to date!"
Chiwawa's music can be found on TheIndie.biz.
About theindie.biz
theindie.biz is the music industry's leading marketplace for indie music. Founded by Damon Cleveland in 2008, theindie.biz helps expose new music created by indie artists and indie labels to a global audience of music lovers and impassioned fans. theindie.biz has 20,000 registered artists members in rock, pop, hip hop, R&B, and other genres. Additionally, theindie.biz has over 200,000 likes on Facebook (http://www.facebook.com/theindiebiz) and more than 100,000 followers on Twitter (http://www.twitter.com/theindie). To learn more, please visit http://www.theindie.biz.