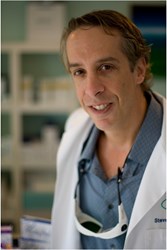 The trend in cosmetic procedures continues to be less invasive procedures with minimal or no downtime.
Destin, Florida (PRWEB) December 30, 2013
1. Kythera's ATX-101 will be approved for reducing the double chin fat using only an injection. The procedure will need to be repeated 3-5 times in most people, but there will be no incisions and minimal risks. Side effects will be swelling and discomfort that will last maybe up to a week. Off label, it could be used for fat in the belly, love handles, or thighs.
2. Longer acting dermal fillers for total facial volumization will catch on. Fillers such as Voluma, Sculptra, and Artefill can be used to add volume to the temples, cheeks, midface, jawline, and preauricular area. Even earlobes can use a little volume in most people. Very little side effects other than swelling and bruising are noted with these "Liquid Facelifts", particularly when blunt cannulas are used. Results are instant with Voluma and Artefill, and gradual with the Sculptra. Duration of improvement is about 2 years with Voluma, 2-3 years or longer with Sculptra, and over 5 years (some doctors may say permanent) with the Artefill.
3. Botox administration will be "lighter" to give a more natural look. No more frozen faces leaving people expressionless. Particularly in the forehead, less Botox using a "micro injection" technique, means more movement and less risk of dropping the brows. The downside to this lighter dosing is that its duration will be slightly less.
4. A new topical neuromodulator, Revance's RT001, will be FDA approved in 2014. Unfortunately, this won't eliminate all the injections. It will be great for minimizing wrinkles in the crows feet area and possible for reducing underarm sweat though. It still will be administered in the doctor's office (not for in home use).
5. Tattoo removal will become easier with less trips to the doctors office. With new protocols like the R20 and R0, several treatments (up to 4) can be combined into one office visit. It looks like the side effects and risks are the same as doing only one treatment per visit. The Picosure laser seems to also lead to faster ink removal but it is still too expensive to be widely available.
6. RF (radiofrequency) skin tightening will become even more popular, spurred on by microneedling devices which are more effective than transcutaneous ones. Being able to drive the RF energy to deeper levels both safely and reliably, as with the Infini, will lead to better and more predictable results. The other RF devices such as Thermage, Exilis, Pelleve, TriPolar, will become less and less relevant as consumers are disappointed by their results.
7. There will be even more interest in noninvasive fat removal. Lead by Coolsculpting, people will find that having no downtime, minimal risks, and getting real observable fat loss is better than getting liposuction. Certain areas such as outer thighs have been difficult to treat noninvasively but new attachments with Coolsculpting and/or new devices using high frequency ultrasound (HIFU) might be developed to treat all the areas that liposuction traditionally treats. Zerona will lose all relevance due to its lack of sustained results.
8. Lip enhancements will be smaller and done using blunt cannulas. It seems like the trend for having your lips enter the room before you do is waning. People want to look like they have naturally beautiful lips and not obviously overdone lips. Using blunt cannulas enables one to have minimal downtime, minimal discomfort, and a naturally enhanced look.
9. People will become more concerned with anti-aging procedures of the hands and chest. Volumization using Sculptra in the declotage and Radiesse in the hands will become popular. Skin tightening using the Infini RF device will help with the wrinkles. Spots can be improved with the Fraxel Dual or Q-switched laser.
10. Tear trough injection will be the most popular area treated with dermal fillers. Blunt cannulas make this procedure both comfortable, safe, and quick. Restylane is the filler of choice for this area. By treating the tear trough and upper cheek, the nasolabial folds (smile lines) actually improve as well due to the lifting from above. Patients will have some swelling in most cases for a couple days which can be reduced by sleeping elevated. Bruising is minimal or none with the cannulas when compared to the needles which almost always has bruising lasting up to a week or more.
11. Men will do more cosmetic procedures. The drivers for this will be the competitive jobs market and the "no downtime" procedures. Sometimes experience isn't all that is needed to land a job. To compete with the younger job seekers, the more "experienced" men are seeking procedures that can improve their looks, yet not keep them out of the public for very long. Botox, fillers, Ulthera, and Coolsculpting will become even more popular for men.
12. The number of people getting facelifts will continue to drop. With the improvements in skin tightening by Ulthera and full face volumization with dermal fillers, particularly collagen stimulators (Artefill and Sculptra) the aging face can be more naturally improved. There will be a trend for younger patients to start anti-aging treatments earlier leading to "more graceful" aging. People are not as willing to undergo the knife given the associated risks, downtime, and potential for undesirable results.
13. Artefill, a permanent filler that stimulates collagen, will gradually replace fat grafting for the face. As an off the shelf solution, Artefill is much more attractive to the patient than undergoing 2 procedures for fat; fat harvesting and then grafting. Also, fat is not always predictable with its "take", and there can be a need for more than one procedure. Fine tuning with fat is also somewhat difficult and is much easier with Artefill. The apprehension behind the permanent aspect of Artefill has not been borne out and more of the well known injectors are warming up to Artefill.
14. Hydroquinones will gradually be replaced by other products to help with pigmentary problems. This trend started in Europe and South America. They have banned hydroquinones because of concerns over their potential carcinogenicity (even though there have been no known documented cancers from hydroquinones), ochronosis (pigmentation side effect that is very difficult to treat), and possible rebound hyperpigmentation. SkinMedica's Lytera and Neocutis Perle will become acceptable replacements.