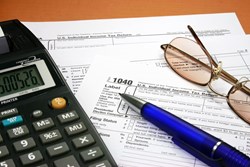 "An investor who sold appreciated shares for a $50,000 capital gain in 2013 can sell CapGain Solutions $50,000 of worthless or undervalued securities from his portfolio and receive documentation to reduce his capital gains tax obligation to zero."
Silicon Valley, CA, (PRWEB) December 29, 2013
CapGain Solutions today announced that it is providing investors with a unique 6-hour turnaround on divesting their worthless or underperforming private securities, so they can minimize capital gains for the current year. CapGain Solutions assured investors that transactions can be completed within 6 hours, enabling them to sell their "zombie" investments and receive official documentation needed to realize valuable tax losses in 2013.
With Federal and state capital gains taxes as high as 20% and 13%, respectively, investors who sold appreciated stocks this year face hefty taxes on their gains. Savvy investors who want to legally reduce their tax obligations in the last 48 hours of 2013 can turn to CapGain Solutions for immediate assistance in minimizing these tax burdens.
"It might seem like time has run out to reduce your 2013 tax bill," says Gary Kremen, co-founder of CapGain Solutions. "Fortunately, tax savings are still possible, thanks to our new web based service that helps investors to divest losing investments in only six hours and create one-for-one offsets to their capital gains taxes. For example, an investor who sold appreciated shares for a $50,000 capital gain in 2013 can sell CapGain Solutions $50,000 of worthless or undervalued securities from his portfolio and receive documentation to reduce his capital gains tax obligation to zero."
The selling process is fast and easy. Investors complete a simple web form at CapGainSolutions.com. The company then emails a written offer to the investor. The investor accepts the offer via email, and CapGain Solutions emails a completed Asset Transfer Agreement which both parties sign electronically via DocuSign. The execution of the Asset Transfer Agreement establishes the date of sale, documenting the investor's loss in the 2013 tax year. The company also emails a prepaid FedEx label to the investor, who uses it send the stock certificate to CapGain Solutions, which then sends the investor a check via certified mail.
As an added bonus in the final hours of 2013, CapGain Solutions is offering new clients a 50% reduction in documentation fees, bringing the Asset Transfer Agreement fee to just $99 per transaction. The offer expires at 3 PM PST on December 31, 2013. Investors interested in reducing their 2013 capital gains taxes can begin the transaction immediately at CapGainSolutions.com.
About CapGain Solutions
Based in Silicon Valley, CapGain Solutions helps investors to liquidate worthless private stock and other "zombie" investments so they can realize valuable tax write-offs that can offset capital gains. Launched by serial entrepreneurs Gary Kremen (founder of Match.com, Clean Power Finance, Sociogramics, and other companies), and Michael McTeigue (founder of Norian, SportSense, and the "Effortless Golf Swing"), CapGain Solutions is wholly-owned by Zombie Apocalypse Holdings (a.k.a ZAH, LLC). For more information, visit the company's website at http://www.CapGainSolutions.com.