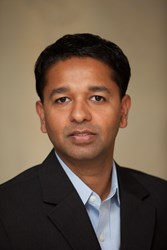 I am honored to be named in the same list as the Fed Chairman, and many other illustrious CEO's and mortgage professionals in the country. It is just another validation that we are creating a brand that is making a difference.
San Jose, CA (PRWEB) December 31, 2013
Shashank Shekhar, CEO Arcus Lending Inc was named among the hottest 100 mortgage professionals of 2013 by Mortgage Professional America. He shared this honor with the leading names in the banking, finance and mortgage industry. Other notable professionals named in this prestigious list include the Fed Chairman Ben Bernanke, incoming Fed Chairman Janet Yellen, CEOs of top four banks in the country and many more.
"I founded Arcus Lending in the midst of the mortgage melt down to serve potential home buyers via education so that they could make informed decisions about the mortgage product they were choosing. Since then we have educated many potential home buyers and empowered them to choose products that fit their unique financial situation and serve their best interest and not the interest of the financial institutions. Being named in this list is a testimony to that fact that we are creating a company that is making a difference in the financial lives of consumers", said Shashank Shekhar.
While bestowing this honor on him, Mortgage Professional America noted "Shashank Shekhar entered the mortgage industry in 2008 with just three people in his database. After less than five years in the industry, Shekhar was among the top producers for 2012 with a production volume of $68m. A blogger, speaker and author of three books, Shekhar is widely regarded as "California's No. 1 mortgage expert," according to Angie's List.
Besides making to this coveted list, Shashank has many other recognitions to his credit. He was named Top 40 Under 40 Most Influential Mortgage Professional 3 years in a row by the National Mortgage Professional Magazine. He also ranks among the top 200 loan officers in the country by production volume by Origination News.
A national speaker and blogger, Shashank is also the co-author of Amazon.com Best-selling Book "OutFront" and is frequently quoted in local and national media on the topic of mortgage lending.
About Arcus Lending:
Arcus Lending (NMLS ID 1035734), a San Jose, CA Mortgage Broker offers mortgages for Home Purchase and Refinance in the states of California and Texas. More information on Arcus Lending can be found via email - Info(at)ArcusLending(dot)com or by phone (408) 615-0655 or by visiting http://www.ArcusLending.com
About Mortgage Professional America:
Mortgage Professional America (MPA) is a national magazine dedicated to the Mortgage and Finance Industry. The magazine features the latest news, opinions and analysis, and is one of the most trusted sources in the industry. This inaugural list features 100 people across the mortgage spectrum, from CEO's and Presidents, to other influential players. More information about MPA "Hot 100" list can be found at http://www.mpamag.com/special-reports/mp-america-hot-100-2013-16443.aspx