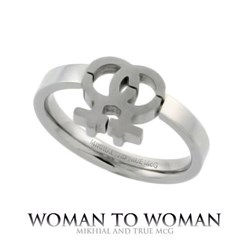 Woman to Woman" takes you on a journey of love that transcends gender, and reminds us of that old school R&B time when music was music.
New York, NY (PRWEB) December 31, 2013
"The Alternative is here, welcome to a whole new different experience," Kiki Hurt M.D., GM4L, LLC at Complete Love.
"Woman to Woman" Is a soulfully written love song about and between women, released by Complete Love on January 01, 2014. The single featuring Mikhial Douglas and TrueMcG, produced by Kiki Hurt M.D and GM4L, LLC (Global Music4Life). "Woman to Woman" takes you on a journey of love that transcends gender, and reminds us of that old school R&B time when music was music. Music video produced by Kiki Hurt MD/GM4L, LLC (Global Music4Life) and Anike Bay.
GM4L, LLC is extremely excited about our first release "Woman to Woman" by Complete Love. Conceptualized by Kiki Hurt, M.D., her poetry was given to Mikhial Douglas and Tori Lee. The collaboration producing "Woman to Woman" was written and produced by Kiki Hurt, M.D. and Grammy award winning producer Mark V. True McG an independent artist added a soulful lyrical touch to the track.
Complete Love is a group concept whose main member Mikhial Douglas collaborates with different featured artist. The group is signed with the record label GM4L, LLC. Woman to Woman merges R&B and spoken word, producing a soulful sound. Our hope is that by presenting love inspired music that covers all types of love, we will promote tolerance to love openly and freely. It's been proven that Love is one of the greatest forces in the universe and people love to love, or at least the concept of being in love. Complete Love was formed in October 2013 by the label GM4L, LLC after many states begin recognizing same sex marriages, but very little music existed to reflect the LGBT community. GM4L, LLC makes every attempt to find artist of various cultural backgrounds, to promote unity among all people regardless of race, gender, or sexual orientation. Complete Love's primary artist Mikhial Douglas writes in conjunction with Kiki Hurt, M.D. the owner of GM4L, LLC the label. Mikhial Douglas was discovered by Dr. Hurt after hearing her music on YouTube, and was impressed with Mikhial's lyrics and sultry delivery. Mikhial agreed to be a part of Complete Love as an independent indie artist and has proven to be invaluable. Long time Chicago LGBT activist Vernita Gray was the inspiration for the development of the group Complete Love and its ultimate message Love is Love. GM4L, LLC is a record label that manages the group GlobalMusic4 Life; our goal is to make the world a better place for all people. The first album by Complete Love will be released this summer and though the focus will be love for the LGBT community, there will be music representing love from a biracial relationship perspective. Complete Love will present and promote an alternative sound seeking to deliver music that represents those being overlooked. Look out for our debut album this summer 2014, and more videos and live performances starting this fall.
For more information, press only:
A.M. Bryant 857-212-3668 Completelylove2014(at)gmail(dot)com
More Information:
http://completelylove.com/
https://www.facebook.com/completelylove2014?ref=br_tf