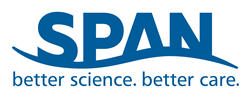 Greenville SC (PRWEB) December 18, 2013
Span-America Medical Systems, Inc. is pleased to announce its recent hire of Rob Bentley to the position of Marketing Manager, Beds and Furniture. Bentley is based at the 50,000 square foot manufacturing and showroom facility of M.C. Healthcare Products, a division of Span Medical Products Canada Inc. (Span-Canada), in Beamsville, Ontario Canada.
In his new role as marketing manager, Bentley will have primary responsibility for the growth and development of the entire Span MC bed and furniture line in the US and Canada. Included in his product portfolio is the company's newly announced product, the Encore™ bed with state-of-the-art caregiving features designed especially for the long-term care sector.
Over the past 35 years, Span-America has earned a leadership role as the developer of a comprehensive series of solutions for the prevention and treatment of some of the long term care sector's most challenging pressure management problems. Pressure ulcers, known more commonly as bed sores, are one of the most persistent of these issues. The Encore™ bed's technology addresses pressure management with GlideAlign™, which keeps the user vertically aligned with the bed environment and less likely to need regular repositioning – a key driver of the pressure ulcers condition. Beside extreme pain, pressure ulcers can lead to serious infections and death. Other Encore™ features address important safety and ergonomic problems.
Bentley brings to his role a wealth of experience in the healthcare segment with a background that includes sales management, product line development, customer service management, training, systems integration and strategic analysis. His career began at Bard Canada in a variety of sales and training roles, progressing to the position of director of sales and marketing for the UroSurgical division. He later joined Stryker Canada, where he served as vice president and general manager.
About Span-America Medical Systems, Inc.
Span-America manufactures and markets a comprehensive selection of pressure management products, beds and furniture for the medical market, including PressureGuard®, Geo-Mattress®, Geo-Matt®, Span+Aids®, Selan® and MC Healthcare products. The company also supplies custom foam and packaging products to the consumer and industrial markets. Span-America's stock is traded on The NASDAQ Stock Market's National Market under the symbol "SPAN."