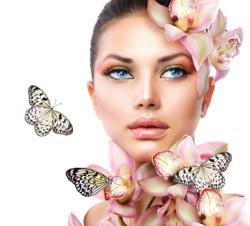 We put together a program that is tough on fat, but easy on the wallet.
North Babylon, NY (PRWEB) June 30, 2013
Relaxation and Transformation Spa, Ltd. specializing in cellulite and stress reduction is pleased to announce the release of a new video featuring Cavi-Lipo Ultrasound Cavitation. Cavi-Lipo is the newest FDA approved technology to destroy cellulite.Relaxation and Transformation Spa, also affectionately known as R.A.T.S. has locations on Long Island in Commack, Jericho, Coram and North Babylon N.Y.
R.A.T.S.'s ACCRP offers a multi-level approach to reduce cellulite, stress and muscle tension simultaneously. The formula combines the newest FDA approved technology for cellulite reduction, Cavi-Lipo, with manual therapy techniques, a pampering, peaceful environment for stress reduction and experienced, proficient professionals that take body sculpting to a new level. Sessions are designed to eliminate unsightly cellulite, tighten skin and re-teach the body and mind to engage the "relaxation response."
Clients emerge with reduced tension and a reduced waist-line. " Our ACCR Program offers clients an opportunity to trim their waistline and their stress at the same time" states Marla Kaplan-Pelle, Director of Relaxation and Transformation Spa. "We understand the importance that both body image and stress play in our daily lives. We have put together a program that is tough on fat, but easy on the wallet. We have chosen the Cavi-Lipo Ultrasound Technology because of its proven track record. It has been a leader in Body Sculpting and Cellulite reduction in Europe for many years and is now available here. Cavi-Lipo, combined with the skill, knowledge and experience of our pro's in addition to a nurturing atmosphere has created a winning formula."
Cavi-Lipo is one of the most advanced and efficient systems using Ultrasound Lipo Cavitation to breakdown fat cells. Ultrasound cavitation is safe and emits a frequency that only affects lipocytes and no other cells in the body. Areas targeted include the stomach, waist, hips, love handles, bra rolls, thighs, buttocks, upper arms and inner knees. Women of all ages and sizes have benefited from the ACCRP offered at Relaxation and Transformation. Reducing cellulite before celebrating weddings, vacations, parties, etc. is quite common. Reducing stress is always appreciated, as well.
R.A.T.S. is a spin out company of Hands On HealthCare Massage Therapy, P.C. located in Commack, NY. Several more locations are expected to open this year throughout Nassau and Suffolk Counties. Services and hours vary from location to location. In addition to the Advanced Concept Cellulite Reduction Program services may include Advanced Medical Massage, Pre-Natal and Post-Natal Massage, Sports Massage, Trigger Point Therapy, Myofascial Release, Manual Lymph Drainage and more. Spa Services may include facials, skincare and body treatments. Licensed Massage Therapists and Estheticians provide clients with the ultimate experience in attention, service and care.
Relaxation And Transformation Spa, Ltd.
Marla Kaplan-Pelle, Licensed Massage Therapist, Certified Lymphatic Therapist, Director
208 Commack Road, Commack, NY 11725
631.543.4263 (4BOD)
400 N.Broadway, Suite A, Jericho, NY, 11753
516.822.4263 (4BOD)
1147A Deer Park Ave, North Babylon, 11703
631.543.4263 (4BOD)
Suite 6, 1980 Route 112
Coram, NY, 11727