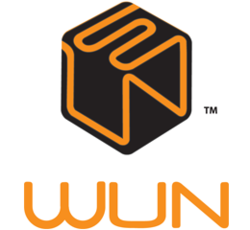 San Francisco, CA (PRWEB) June 30, 2013
WUN Systems LLC, a workspace technology provider with offices in Los Angeles, New York, Miami, Houston, San Jose and Toronto continues to fuel the workspace revolution with its sponsorship of various GWA Local Member Network events throughout North America.
WUN has been a longtime industry sponsor, supporting workspace and coworking events and conferences such as the Global Workspace Association, Alliance Business Centers, Worktech13, Workspace Association of New York, the Global Coworking Unconference Conference, and various Local Member Network events throughout North America.
"We've been busy attending and supporting workspace conferences and events," says Michael Motely, sales manager at WUN Systems. He continues, "We just attended the ABCN Strategic Summit in Key Largo, the Workspace Association of New York, and GWA's local member network mixer in Delray, FL. We were attendees, speakers and sponsors."
WUN Systems plans to continue its workspace event participation and event sponsorship. WUN Systems has sponsored the upcoming Local Member Network Events scheduled for July 19 in San Francisco, CA, and July 26 in Charlotte, NC. Motely continues, "The Local Member Network gives attendees firsthand success stories from around the globe—brought to them by industry experts."
The agenda includes a mix and mingle session, kick-off with speaker and attendee introduction and opening address, and discussions lead by workspace specialists. The WUN sponsored LMN discussion focusses on developing workspaces that enhance and generate maximum revenue for the workspace provider. An in depth analysis includes: identifying opportunities, market trends, and how to position workspace as a service provider vs. a conventional or sublet space will also be presented.
About
WUN Systems provides workspaces with data, telephone systems, VoIP, WiFi, Internet, security and cloud services designed specifically for executive suites in over 80 cities across North America. WUN Systems' voice and cloud-based technology products enable workspace providers to deliver enterprise-grade products and services to executive suite clients. For more information, please call WUN at 877-986-2801.