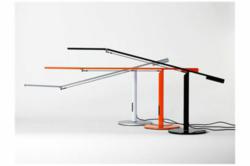 Top trending design topics include sustainability, bold colors, durability and small spaces.
Los Angeles, California (PRWEB) June 30, 2013
As the shelter industry looks forward to fall 2013, home decor trends are embracing a range of aesthetics while focusing, in principle, on issues of smart, sustainable growth. With a selection of new designs launching specifically for the fall season, EuroStyleLighting.com announces the top four things consumers can expect in modern lighting and home decor.
"This year we're seeing the general acceptance of principles that leaders in the design community have long embraced—chief among them are a commitment to innovation and beauty," explains Cori Magee, In-house Design Expert with Euro Style Lighting.
To help identify what's hot, Euro Style Lighting constantly monitors customer behavior and engagement, as well as the design community at large, including trade shows such as the recently wrapped-up Dwell on Design show in Los Angeles. Explains Magee, "Featuring many of today's design leaders, the weekend-long Dwell on Design show served to re-affirm what we have been noticing among our customers—namely that the top trending design topics are sustainability, bold colors, durability and small spaces."
Sustainability
"From furniture using recycled materials to energy efficient lighting, innovative technologies and materials were very prevalent at Dwell on Design," explains Magee. "LED lighting was particularly well-represented at the event, with two participating Southern California-based brands—Koncept and Cerno—available on EuroStyleLighting.com."
Color
"Bold color is big. We're seeing colored chairs, bright outdoor decor and colored lamps," says Magee. Increasingly, designers and manufacturers are using recycled materials and environmentally friendly pigments for these designs. Modern hanging light fixtures are a typically neutral-colored category that is currently seeing an infusion of vibrant color.
Durability
Durable design has caught on in recent years. "Durability is about using real materials—but it's about creating timeless designs too," explains Magee. "Iconic modern designs can be as fresh and cool today as they were when first introduced fifty years ago." When crafted from classic materials like metal, wood and glass, designs take on a lasting appeal.
Small Spaces
"Small space living has been talked about in design circles for years. Now, as cities densify and people trade in their packed bookshelves for Kindles and iPods, small space living is finally becoming a reality," explains Magee. "And judging by the prefab home designs we experienced at Dwell on Design, small can mean elegant too." To properly furnish a small space, Magee recommends finding multi-tasking lighting and furniture. "Plug in wall lights and track style lighting are adjustable and can fulfill multiple purposes in your space. I love the look of modern stackable chairs too, which can be tucked away when not in use."
Styles may change, but some ideas have staying power. "We're delighted that for fall 2013, home decor trends are about passion and permanence. Design is about finding that right lamp or table and living with it for the long haul," concludes Magee. With a wide selection of European inspired lighting and decor for the home and office, EuroStyleLighting.com is a resource for aficionados of modern and contemporary design.
About Euro Style Lighting
Los Angeles based Euro Style Lighting is an online retailer specializing in contemporary lighting for the home. The company also offers furniture and home decor, ranging from today's newest designs to ultramodern style. The Euro Style Lighting buying team sources fashion forward designs from across the globe to offer customers a collection of competitively priced products that emphasize aesthetic value, quality and – with a growing selection of LED and fluorescent lights – energy efficiency. Featured designers include Possini Lighting, Karim Rashid, Holtkoetter, Robert Sonneman, Jonathan Adler and more.