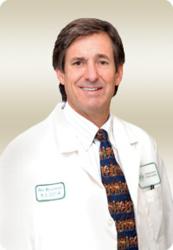 The courses I teach, together with what we accomplish at Audiology Associates, are designed with the primary goal of catering to each patient's individual hearing needs.
Santa Rosa, CA (PRWEB) June 30, 2013
With all of the current advances in medical technology, audiology is at the forefront of research and development, creating the most effective devices technology has to offer for the hearing impaired, giving hope to millions with hearing disorders in the U.S. Dr. Peter Marincovitch, owner and leader of Audiology Associates based in Santa Rosa, educates Northern California in the latest technology, holistic education, and home care possibilities for the hearing impaired, providing them with options to make personal adjustments in order to improve quality of life. Marincovitch invites families and friends of those with hearing loss to help and understand, teaching them tools for overall, successful communication.
Marincovitch earned his graduate degree in communicative disorders from Louisiana State University, and his Ph.D. in Audiology from the University of Memphis. A Santa Rosa native, Dr. Marincovitch has practiced in his hometown since 1984, working with patients of all ages and levels of hearing loss.
As a method of continuing education for his patients, as well as the general public, the course furthers awareness and builds confidence regarding day-to-day communication. The class also deals with other issues such as legislation regarding those with auditory disabilities, like the Americans with Disabilities Act, as well as state and local governmental mandates and funding for families struggling with financial and other restrictions.
"There is a myriad of feelings involved for the hard of hearing," states Marincovitch. "They often come to my office feeling exhausted and embarrassed." The exhaustion comes not just from dealing with the daily emotional frustrations they encounter, but also from their bodies overcompensating to listen to others. They also feel that they lose connection with their children and other family members. "Hearing loss at any level is an overwhelming emotional drain for most people, and one way to help others with hearing loss is to ask questions and speak slowly, ensuring the message is effectively communicated, and then to reiterate that message," he states.
"It's about being engaged," says Marincovitch. The point is to educate the hearing-impaired individual and those communicating with them the differences between a "talker" and a "listener". The listener is ultimately the one in control of the communication cycle, not the talker, states Marincovitch. "We teach the "listener" how to become an "active listener" and we give the hearing-impaired individual the tools they need. We empower them to control a communication situation." Not only does this knowledge improve overall communication, but it makes the patient feel more successful in their daily endeavors.
Importance of interpreting facial expressions and lip reading are also a large part of what Marincovitch teaches in his course. "Lip reading teaches patients to make a conscious effort to look at the speaker. The point is that the talker sees you trying to listen, and with slower speech, attention to detail, and patience, loved ones can be effective recipients of the overall message." Even with the most advanced technology, hearing can only be improved by 40-50 percent with even the best of hearing aids, says Marincovitch. However, with the addition of successful lip reading and listening skills, overall communication can be improved by up to 80 percent.
Learning how to read lips is easier than people think, says Marincovitch. He states that most people read lips whether they know it or not; in fact, even people with perfect hearing communicate 25 to 30 percent via lip reading. Yet, it is extremely important for family and friends of the hearing impaired to learn this important skill. "When conscious lip reading is a part of the over education program, the patient feels relieved because they see their loved ones trying to communicate as much as possible."
Of course, technology contributes immensely to overall improvements for the hearing impaired. Hearing aid technology has evolved extensively over the past decade, allowing the medical community to prescribe devices that are highly specified for the individual. Yet, there are still limitations to what hearing devices can facilitate.
Throughout Marincovitch's career, he has never thought of hearing aids as the end-all solution to treating patients' hearing problems, he states. "It is not our goal at Audiology Associates to simply be salespeople for hearing aid manufacturers. Indeed, today's hearing aid technology is incredibly effective at reintroducing patients to the sounds life has to offer, but the ear is just one part of the human body's complex auditory system."
"Hearing Better Now" along with the courses that Marincovitch has taught for the hearing impaired since 1989 has served as an excellent continuation of overall care, and Audiology Associates has become synonymous with exemplary care and education. "Most of our success as a practice has to do with our focus on preventative measures. So much of what we do is diagnostic in nature, dealing with the individual and their specific needs and appropriate treatment. There are so many levels of understanding to the issue of hearing loss, and it is important to prescribe a highly individualized program where we can apply the most advanced, applicable technology, engaging families and friends of our patients to be of greatest benefit to them."
What makes Audiology Associates unique is that they view patients from a holistic standpoint, collaborating with a team of specialists who can help the hearing impaired deal with challenges and succeed on a physical, emotional, and mental level. "The courses I teach, together with what we accomplish at Audiology Associates, are designed with the primary goal of catering to each patient's individual hearing needs," says Marincovitch. "People who have lived with hearing loss for extended periods of times often forget what hearing clearly sounds and feels like."
"We are giving people the tools to become more active, more educated. It's about developing patience and better overall listening skills." Says Marincovitch, and the complexity of the auditory system requires that audiologists remain diligent in their approaches to providing hearing solutions. "All of us at Audiology Associates are proud of the comprehensive, personalized hearing care we offer our patients, and we sincerely hope that all people living with hearing loss discover today's available hearing solutions."
With Dr. Marincovitch leading the way, Audiology Associates has provided comprehensive hearing diagnostics and treatment to patients for over 29 years. To schedule an appointment with Audiology Associates for expert hearing care, call 707-523-4740, or visit our website for more information on hearing care services in Northern California.