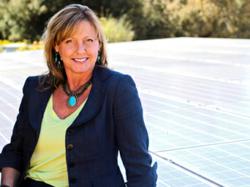 going solar will probably never be cheaper
Murrieta, CA (PRWEB) June 30, 2013
"These fortunate residents and business owners are able to capitalize on one of the country's juiciest rebates," said Kelly Smith, president of Ambassador Energy. "Rarely do we see rebates like this anymore. $2.25 per kilowatt hour puts a major dent in the cost of going solar. For Moreno Valley residents going solar will probably never be cheaper. After tax credits, the systems are amazingly affordable. Because it is such a smoking deal, we are spreading the news and have established a Solar Hotline to answer questions and provide quotes. It's a local number because we are a local company. The hotline number is 951-696-1123."
The MVEU program is officially described as:
Moreno Valley Electric Utility provides rebates to its electric customers for the purchase of photovoltaic (PV) systems. System must be on the same premises as the customer to qualify. Systems 30 kilowatts (kW) or less can receive an upfront incentive of $2.25 per Watt up to $14,000 for a residential system and $50,000 for small commercial systems, or 50% of cost, whichever is less. Systems larger than 30 kW can receive a performance-based incentive of $0.06 per kWh for 5 years.
About Ambassador Energy
Ambassador Energy [AE] has a three-pronged business model, which includes Ambassador Energy College Solar Training, the Ambassador Energy Agency Program and the installation arm, Ambassador Energy EPC. On staff are NABCEP Certified PV Installers, NABCEP Certified PV Technical Sales professionals [Fulgham/Kelso] and multiple NABCEP EL graduates. AE holds California licenses General Contractor B, C10 Electrician and C46 Renewable Energy. Ambassador Energy College is IREC/ISPQ accredited. AE Agencies are nationwide. Ambassador Energy EPC installs PV systems throughout California and the US.
Visit Ambassador Energy on Facebook.