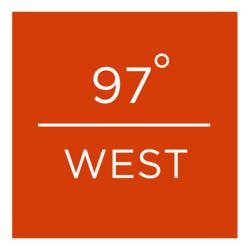 As an agency, we're driven by brands that inspire us and only partner with companies that are as passionate about their mission as we are about marketing.
Austin, Texas (PRWEB) June 30, 2013
Mighty Brace, a new interactive suite of software products for the orthodontic industry, announces it has selected Austin-based 97 Degrees West as its marketing agency of record.
Specializing in strategic planning, creative execution and experiential marketing, 97 Degrees West is responsible for an integrated marketing campaign for Mighty Brace that includes marketing strategy and planning; website and e-commerce development; social media strategy, planning and implementation; public relations; pricing strategy; media planning and video production.
The brainchild of Austin orthodontist Dr. David Hime, Mighty Brace is a trio of products – Mighty Brace Home, Mighty Brace Pro and Mighty Brace Web – that work together to educate kids with braces about how to care for their teeth and oral hardware by emphasizing proper oral hygiene and dietary practices. Developed by app powerhouse Chaotic Moon (http://www.chaoticmoon.com), the applications utilize interactive videos, dynamic games and opportunities for rewards to motivate and empower patients.
"As an agency, we're driven by brands that inspire us and only partner with companies that are as passionate about their mission as we are about marketing," says Vera Fischer, President of 97 Degrees West. "From my first conversation with Dr. Hime, I was struck by his enthusiasm for teaching proper oral hygiene and the transformative potential of the project on the orthodontic industry and kids' overall health. We are so proud to continue our work with Mighty Brace and help brighten both the future of the company and our children's smiles."
"When selecting our agency, I wanted a team that understood our company's purpose at its core," says Mighty Brace creator Dr. Hime. "We're not just about selling a product but about revolutionizing the way orthodontists interact with patients and ultimately improving oral health worldwide. I was impressed by 97 Degrees West's breadth of past work and proven creative prowess, and I'm confident they'll help the company expand through its next stage of growth."
About 97 Degrees West
Proudly based in Austin, Texas, 97 Degrees West is a fiercely independent agency, not only in ownership structure but, more importantly, from the conventional wisdom and practices of the marketing industry. They have depth and expertise in all the traditional areas -- interactive, account service, strategic planning and creative execution -- yet don't confine themselves to these boxes. The agency's strengths lie in its ability to identify a company's core values and develop clear, precise branding and positioning that have a creative voice and speak to the truth of the brand. 97 Degrees West is a HUB certified agency.
About Mighty Brace, LLC.
Mighty Brace is changing patient behavior by utilizing a suite of software products to educate, motivate and supervise compliance in orthodontic offices around the world. Improved communication between doctor and patient lies at the heart of this "new paradigm" in Oral Hygiene Motivation. Developed by an orthodontist, Dr. David Hime surpasses the traditional methods that orthodontists have used to educate their patients on proper oral hygiene by focusing on utilizing mobile touch screen computing devices and Web portals. This increase in real-time communication directly with their patients via email, text message, video chat, game centers and in-app notifications begins a new era of thinking and engaging patients to improve orthodontic outcomes.