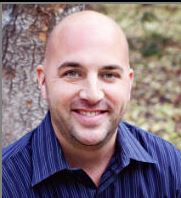 So many agents say, if only there were a formula to ensure greater production...actually there is one.
Spokane, WA and Phoenix, AZ (PRWEB) July 11, 2013
Imprezzio Inc., the maker of the trademarked AgentsAlly software suite, has announced the acquisition of Racing Snail, a Cloud-based software tool which allows insurance agents to analyze sales data for the agency and independent producers using a variety of metrics including premium production, closing ratios, and ROI.
Says Imprezzio President Russell Page, "The acquisition of Racing Snail is a natural step in Imprezzio's evolution, and dovetails nicely with our family of companies, as Imprezzio provides Software as a Service (SaaS) to some of the nation's largest insurance enterprises."
AgentsAlly + Racing Snail = A Win-Win For Agents
Both companies say they expect the merger to greatly benefit insurance agencies—because by combining forces, they can give agents the ability to manage, analyze, and refine the entire sales process from prospecting all the way through to commission payments to sub-producers.
Here's how it works: In addition to detailed sales data, Racing Snail provides sub-producer bonus and commission plans which are flexible and customizable to the needs of individual agents and insurance companies, while AgentsAlly handles lead lists, prospecting tasks, lead management and follow-up, and customer relationship management (CRM).
According to Racing Snail President Jerome Carlile, "Many insurance agents are currently forced to assemble data on sales, marketing, commission and prospecting from various disjointed programs and custom spreadsheets. By combining the prospecting and customer relationship management (CRM) capabilities of Imprezzio's AgentsAlly with the sales analysis and sub-producer commission plan capabilities of Racing Snail, agents finally have a comprehensive solution to all of their sales and marketing needs."
Racing Snail will remain an independent company within the Imprezzio portfolio as Mr. Carlile joins Imprezzio's leadership team. Racing Snail headquarters in Phoenix, Arizona, will oversee the Racing Snail product line. The transaction, which took place for an unspecified amount, will be finalized in August.
Mr. Carlile says he is pleased to join Imprezzio's leadership in enabling insurance agents to access business-critical information around sales analytics and bonuses. "You know, so many agents say, 'If only there were a formula to ensure greater production...Actually there is one. Agents who use Racing Snail to track their sales production, use a goal-centric incentive plan, and track leading indicators have sales production that is substantially greater than those who simply track production.'
"By joining forces with Imprezzio," he adds, "Racing Snail users will be able to analyze the entire sales process from prospecting to quoting to sales to commission payments, to ROI analysis. This has been our objective from the very beginning and our relationship with Imprezzio now brings this to fruition."
About Imprezzio
Imprezzio Inc. has been on the leading edge of software development for the past 15 years, with offices in North America and Europe. Companies in the Imprezzio portfolio include Imprezzio Marketing, Imprezzio Global, The OmniPark Company, Bad Kitty Studios, and Racing Snail.