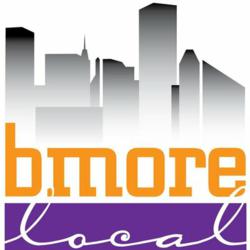 Baltimore, MD (PRWEB) July 11, 2013
#BmoreLocal on July 11th at Drool of Rock. Meet like minded professionals, enjoy great food from Barrett's Grill & Flavor Cupcakery, local craft beer from Full Tilt Brewing, Play the News with NewsUp and get your picture snapped by ShutterBooth all while feeling great knowing you're making a difference!
Mark's son, Adam Van Bavel, 2012, 2011 & 2010 Baltimore City Paper Readers' Poll "Best Do-Gooder" has partnered with GiveCorps, Baltimore Means Business, Yelp Baltimore and other great local businesses to bring Baltimore a monthly event series like no other.
July's event takes place at Drool of Rock: During the week, they are a learning center for 2 to 5 year old children, with a curriculum that stresses the power of music in education. On the weekends, they welcome children of all ages and their parents to experience our incredible music center through live performances by musicians from all over the Baltimore and surrounding areas.
Keeping the focus on the awesomeness of music, July's event benefits Believe in Music. Believe in Music, founded by Kenny Liner of The Bridge, is a new Living Classrooms program operating at our POWER House facility in the Eastside Children's Target Investment Zone. The program aims to uplift underprivileged Baltimore City students academically, culturally, and spiritually, while promoting self-expression and community awareness through music education. Through the program, students will foster a deep connection with music in their own lives, and gain the tools to be able express their culture, struggles, and triumphs through music. It is our hope that students will come away from the program seeing music as a way to uplift themselves as well as their community.
Get a Monument apparel shirt to wear so you can show your Baltimore pride in your ShutterBooth pictures!
Tickets are $10 online and $20 at the door with proceeds benefiting Believe in Music.
CHECK-IN TO WIN...
Check-in with, "I'm at #BmoreLocal" to Drool of Rock via Yelp, Facebook, Foursquare, Twitter or any location based service when you arrive and let us know when you enter. You'll be entered for a chance to win gift certificates for showing up and letting people know about #BmoreLocal!
RIDE UBER...
Take your first Uber to Drool of Rock and get $10 off your ride. Avoid parking and enjoy your drinks without worrying about how to get home!
Not only that, but Uber will make a matching donation of $10 to Believe in Music for every person that rides!
Just sign up and apply promo code - RockBMoreLocal - before you ride.
Code valid for new users only, through 2am Friday, July 12th.
Events are hosted monthly at different locally owned businesses in and around Baltimore. Every event aims to show the unique diversity in businesses, causes and residents that makes Baltimore "The Greatest City in America". The events will be held both in Baltimore City and Baltimore County.
More Info: bmoreevents.com