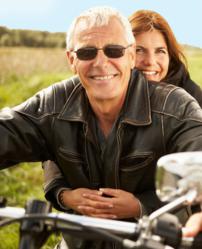 RegiMEN™ is the most comprehensive and effective anti-aging supplement system formulated specifically for men over age 35
Newport Beach, CA (PRWEB) July 08, 2013
Vestiage Inc, a leading publicly traded anti-aging company focused on science-based, highly effective cosmeceuticals and nutraceuticals, announced today that it has received a signed Letter of Intent for the acquisition of the RegiMEN™ (http://www.MensAntiAgingRegimen.com) brand, an complete essential anti-aging system of supplements for male health and wellness.
Scott Kimball, CEO of Vestiage stated, "The message is simple: RegiMEN™ is the only complete anti-aging system for men on the market. The efficacy is amazing and I speak from personal experience as a 51 year old man and ex-professional athlete. Men are not content to accept limitations on their performance, vitality, and energy today. The RegiMEN™ tag line is "Aging Without Limitations" and this accurately reflects how the active male consumer feels today. The brand is also a marketing and publicity dream. I can see the RegiMEN™ brand represented at tennis, golf, SUP (stand up paddle) and other sports events. Our plan is to make this brand the number one "go-to" men's anti-aging supplement system in the US. It fits well into the Vestiage mission and vision and furthers the process of executing on acquisition initiative and plans to build out formidable, advanced, anti-aging premium brands within our nutraceutical division for both men and women. The science at RegiMEN™ is advanced, the management team that joins us as a part of this transaction is experienced and talented, and the advanced products are already being successfully sold at GNC and other retailers. When this transaction closes Vestiage will be able to bring revolutionary, premium, branded anti-aging supplements to retailers and distributors for both men and women. Our Monterey Bay Nutraceuticals (http://MontereyBayNutra.com) brand exists primarily for women and is marketed to women, and RegiMEN™ targets anti-aging oriented male consumers. This allows us to bring an expanded offering to distributors and retailers. Our internal internet team and our direct response partners are excited about taking RegiMEN™ to the web and the DR channel as well."
The RegiMEN™ System is made up of 8 products including a basic Vitamin and Mineral Support, Testosterone Support, Prostate Health, Growth Hormone Support, Vision Support, Anti Oxidant and Anti Inflammatory, Heart Health, and DHEA Support. Both RegiMEN and Monterey Bay Nutraceuticals lines contain a focused number of SKU's that target major "in-demand" issues of the premium anti-aging consumer.
"Our goal as a company is to take anti-aging to the next level, offer advanced products like RegiMEN™, and stay true to our core beliefs. Our brands use advanced science in potent, effective, elegant, multifunctional formulations and include powerful, research supported and patented ingredients," Kimball continued. "If we push our industry further towards the latest advanced science and ingredients, use the best ingredients available, keep our formulations clean, elegant, and effective, I believe Vestiage will be recognized as being at the forefront of radically extending the longevity of high quality human life. Its a movement, a passion, and Vestiage is in the middle of it, leading it, with great products and great people."
All transaction terms and conditions have not yet been met and there can be no guarantee that this transaction will be completed.
About Vestiage, Inc
Vestiage is a publicly traded anti-aging lifestyle company offering premium branded science-based cosmeceuticals and nutraceuticals. Vestiage is focused on the use of human stem cell, marine/ocean, and cutting edge botanically based science and ingredients to produce highly potent, elegantly formulated, effective products with clinically proven ingredients. Using high potency and novel ingredient combinations, Vestiage creates and distributes cosmeceuticals such as Reluma (http://www.RelumaSkinCare.com) and multifunctional nutraceuticals through Monterey Bay Nutraceuticals. Vestiage brands address the top "in demand" anti-aging consumer concerns. Vestiage research is focused on longevity and human performance science that covers both the cognitive and physical realms. As clinical results validate discoveries, Vestiage intends to apply new potential ingredients or ingredient formulations and combinations to its anti-aging products across brands. To learn more, visit the Company website, http://www.VestiageInc.com.