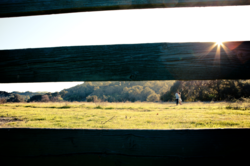 our personalities meet our style - fun, detailed & emotional
Mission Viejo, California (PRWEB) July 03, 2013
Jeff and Amber Janke of Jeff Plus Amber are Wedding Photographers and they love it! What makes this team duo so popular, and why loving couples must seek out their services for their upcoming wedding, is Jeff and Amber's unique, different style and approach to wedding photography, as well as their ability to also capture unique weddings with an amazing Cinematic Wedding Film. Both Jeff and Amber have extensive background in film, acting as well as digital photography. This 10th year as Destination Wedding Photographers marks Jeff and Amber's busiest yet, with over 45 weddings on the books for 2013.
Jeff and Amber's specialty is getting the dramatic shots with stunning backdrops helping each couple create a lifelong and cherished photos of one of life's most memorable events. Don't leave wedding photography to just anyone; hire the best wedding photographers in the Southern California area Jeff Plus Amber.
About Jeff and Amber
Jeff and Amber love shooting together and getting to meet new couples! They have had an enormous amount of awesome, newly engaged couples that book online from out of town, without meeting them in person. Southern California is many couples destination for a wedding, however many engaged couples do not have the time to come out and meet photographers beforehand, Jeff and Amber will meet over the computer with Skype or iChat. Jeff Plus Amber have put together a video for couples to view, which helps tell the Jeff Plus Amber story. Have any questions, Jeff and Amber love to hear from newly engaged couples. Reach Jeff Plus Amber via mobile anytime at 310-272-6753.
Additional Contact Information
To learn more about Jeff Plus Amber, please visit their blog site at: http://www.jeffplusamber.com.