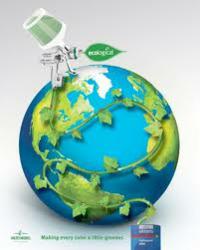 Your car is hanging out here while we search for parts. Stay tuned!
San Diego CA (PRWEB) July 08, 2013
Auto Body Speed Shop, located in the giant footprint left by a former Blockbuster video store boasts a sushi bar and a glass wall through which cars being detailed can be viewed as repairs are complete. Hang out, have a Cappuccino, enjoy the show. Nary a smell and no fear of contamination of any kind.
No, it's definitely not an average body shop - but it's surprising how much it has in common with more run of the mill operations today. Thing is - technology has caught up with this most traditional of industries - and consumers have a lot to be happy about because of it.
Transparency is key to the reputation of the body shop, and social media is on the minds of body shops everywhere - so they are tweeting and texting like never before. Gone are the days when cars fell into a black hole until the body shop decided to call. These days one can get updates on one's phone that say things like, "Your car is hanging out here while we search for parts." And should one decide to share one's recent "contretemps" with Facebook friends some update services offer that as well.
Recent technological advances in tools and materials offer shops the chance to move into mainstream venues as well.
Remember the days when just walking into a shop meant holding one's nose and covering one's ears because of the dust and noise? Sanders that vacuum up their own dust, and automotive paints that are water-based mean operations are much more environmentally friendly and comfortable for customers and their families than ever before. All this means a body shop may just be en route as one shops or gets a haircut. Stay tuned.
For a good local body shop that offers a "green experience" go to Elite Auto Collision in La Mesa, CA. While they don't yet have a sushi bar, they do practice eco-friendly repairs and a have friendly atmosphere too. 619 667 3788