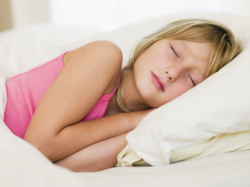 The link between these conditions can enable children with asthma to better control their symptoms.
Buffalo, NY (PRWEB) July 11, 2013
PURE Solutions, an organization dedicated to providing products and services for hypoallergenic lifestyles, is urging parents with asthmatic children to ask their doctor about another respiratory condition called rhinitis. There may be a link between these two conditions that can enable children with asthma to better control their symptoms.
Far less publicized than asthma, rhinitis is a medical term for irritation and inflammation of the mucous membrane inside the nose. Symptoms of rhinitis include repeated sneezing, runny or stuffy nose and itchy, watery eyes. These symptoms may lead many parents to mistake rhinitis for the common cold, although it is a more serious and persistent condition.
Studies have demonstrated the coexistence of rhinitis with asthma, as both ailments can be caused by allergic reactions. As many as 90% of asthma patients also have rhinitis, while up to 50% of patients with allergic rhinitis are similarly asthmatic.
According to an online article by the Toronto Star, "when these two conditions are present in the same individual, he or she is likely to suffer more severe asthma attacks and may need stronger medications to control their asthma."
Specialists say that if a child has already been diagnosed with asthma, parents should closely monitor his or her symptoms, which may change over time. Parents concerned that their child's cold is not going away or could be something else should contact their allergist or allergy care doctor.
Early detection of rhinitis will give parents and children a head start in coping with the condition, as proper care and treatment can make rhinitis much less debilitating over time. The ability to effectively manage allergic rhinitis can also help children to better control their asthma symptoms.
In addition to medications such as antihistamines and decongestants, PURE Solutions recommends preventative measures such as avoiding allergens and creating clean and hypoallergenic indoor environments.
About PURE Solutions NA
PURE Solutions offers innovative, hypoallergenic products at home or on-the-go. PURE's innovative system creates allergy-friendly indoor environments that have been treated to remove 98-100% of bacteria and viruses. The PURE room processes utilize state-of-the-art purification techniques that remove allergens and irritants from all surfaces, fabrics and air. Over 300 of the nation's top hotels have installed PURE Rooms to date and this system is being adopted at a rapid rate by hotels worldwide. Pure Solutions received the 2008 Innovator Award from The School of Hotel Administration at Cornell University. For further information, please visit http://www.pureroom.com.