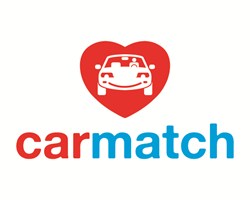 Choosing a car is a big decision, Car Match's new online service helps car shoppers make the right one!
New Jersey (PRWEB) July 26, 2013
Consumers can personalize just about any product or service from their morning coffee to their ringtone. Car shoppers, however, have been left to fend for themselves to wade through mass-produced auto buying guides. Car Match seeks to change that by providing customized car shopping advice written specifically for each unique car shopper.
Traditional car buying guides, magazines, and online tools lavish much attention on the car but, according to Car Match, treat the car shopper as an afterthought. They offer generic write-ups and reviews from the author's perspective, and include confusing technical terms and jargon. Car Match flips the existing model on its head, putting the car shopper in the spotlight. Car Match's in-house advisors work with car shoppers to learn each shopper's unique wants and needs, and consider how the vehicle will be used. They then parse through the vast amounts of automotive information to recommend the car, SUV or truck models that best suit each customer. Car Match's founder, Louis Sarok, explains that "truly useful car shopping advice can only be given when the individual customer's needs are given top priority."
How does Car Match work?
Car Match's new online service makes auto experts available to each car shopper - It's like having your own personal "car guy" walking you through the car shopping process. To use Car Match, car shoppers convey their automotive needs and desires to Car Match's advisors by completing a short online questionnaire at http://www.CarMatcher.com. Car Match's advisors then craft a custom report for each car shopper detailing which models, whether new or used, best suit them. The reports include not only recommendations, but also full explanations of why the recommended models are suitable and why other models were omitted. Depending on the Car Match package selected, Car Match also provides ongoing advice and support throughout the car buying process.
Car Shoppers' Reaction.
Customers of Car Match have thus far been enthusiastic about the valuable information and personalized service they've received. One happy Car Match customer raves: "I'm grateful with Car Match's help. We were initially overwhelmed by the number of SUVs available, but Car Match helped us sort through it all. We felt much more informed and confident speaking with dealers and we know we made the right choice with the SUV we purchased." In addition to having a better handle on the right model, Car Match's customers report feeling empowered to negotiate the best deals and feel in control of the buying process.