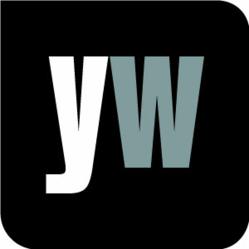 London, UK (PRWEB UK) 7 July 2013
Colonoscopies serve as an extremely effective screening tool for colon cancer - it's also the only form of screening that can prevent the cancer from developing, as experts can remove the precancerous polyps during the test. While the test itself is a fairly routine procedure, the cleansing preparation beforehand is often considered to be the worst part. GPs stress that it is a crucial step in order to enable doctors to see clearly if there are any polyps. A 2012 study found that up to a third of polyps are missed due to patients inadequately preparing for the procedure.
Healthfinder cited Dr. Pankaj Vashi who stated that "if the colon isn't completely cleaned out, we can potentially miss small polyps. It's a crucial thing to have a cleaned-out colon" (http://healthfinder.gov/News/Article/672846/prepping-for-a-colonoscopy-why-its-a-necessary-evil).
Experts advise drinking the recommended volume of liquid, though many patients find this difficult to achieve. Pills are an option, though there are 32 in order to achieve the standard preparation. Over the counter laxative MiraLAX is another option, when coupled with 64 ounces of sports drink, such as Gatorade. Generally, doctors have a preferred method that they will recommend to their patients.
Yourwellness Magazine investigated the preparation techniques for colonoscopies further and found that colon cleansing has become increasingly popular as a way of ridding the body of toxins. Though many people believe that it can help offer the body health benefits, most GPs agree that colon cleansing has minimal effects for weight loss. Yourwellness Magazine advises that a high fibre diet and plenty of water is the healthiest and safest way to cleanse the colon, without risking damage to the colon itself. (http://www.yourwellness.com/2013/05/how-to-cleanse-your-colon-safely-and-effectively/)