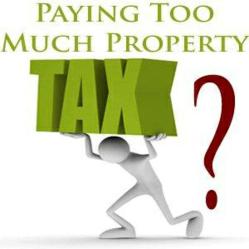 Paramount property tax appeal significantly reduced my tax bill. Their constant communication and expertise made the tax appeal process painless for me.

- George Mayer, Coastline
San Diego, CA (PRWEB) July 02, 2013
Paramount Property Tax Appeal Announces Online Training Platform for Business Property Tax Appeal
Paramount Property Tax Appeal's new Business property tax division announces a new online marketing training platform for Business Property Tax Appeal.
Business Property Taxes are a yearly tax that is imposed on non-real property that any business may own.
Typically these businesses assets are defined as business equipment and machinery but also can include items such as software and furniture.
Each year businesses are taxed on these assets.
Paramount Property Tax Appeal has just recently created an online training platform to educate business owners on how to avoid overpaying these business taxes.
In this online training platform the following items will be covered.
1. How the Assessor's determine value
2. Straight line depreciation Vs. Useful Life
3. Special Considerations
4. Why an Audit may be good for your business
5. What you can do to protect yourself from overpaying your taxes
This training platform is available for free on the company's website.
Paramount Property Tax Appeal helps its client reduce their tax liability. Since 2009 Paramount has reduced property values in excess of ½ billion for clients, reducing their tax bills by an estimated $7.5 million. Paramount's staff includes former Assessor's office employees as well as appraisers, and commercial bankers