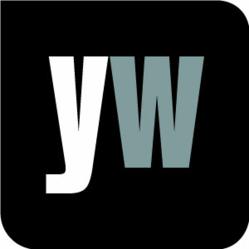 London, UK (PRWEB UK) 8 July 2013
According to a new study, appearing in the June 3rd online issue of Proceedings of the National Academy of Sciences, married couples who meet online are slightly more likely to be happy and stay together than those who run into each other the old-fashioned way. The researchers found that 7.6% of those who met offline had gotten divorced, compared to 5.9% of those who met online. This difference held up even when researchers adjusted their statistics to account for high or low numbers of people who shared similarities like age or income.
eHarmony, an online dating service, commissioned Harris Interactive to conduct an online survey of more than 19,000 people in the United States who were married to members of the opposite sex between 2005 and 2012. Independent statisticians verified the results of the survey. Lead author John Cacioppo, director of the University of Chicago's Centre for Cognitive and Social Neuroscience, commented, "I hope this encourages people to feel authentic and not odd if they feel so busy that they're going online to meet people. It's a new environment and a new world, and it's not one we should be afraid of."
With this in mind, Yourwellness Magazine explored other "dating rules" that may have had their day. According to Yourwellness Magazine, "you may have heard it from your mother, or seen it depicted on a black and white movie, but [the dating rules] were actually written down in a bestselling 1995 guide called The Rules – Time Tested Secrets for Capturing the Heart of Mr Right. Instead of making dating a fun, consensual experience, it seemed to try and teach women that to achieve a long lasting relationship, they needed to be manipulative and controlling."
Yourwellness Magazine outlined some of the outdated rules of dating:
1. Don't live together before marriage.
2. A man should always approach a woman, not the other way around.
3. A Saturday night date should be declined if offered after Wednesday.
To find out more, visit the gateway to living well at http://www.yourwellness.com, or read the latest issue online at http://latestissue.yourwellness.com.