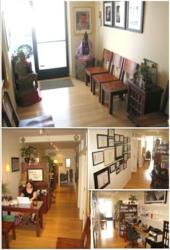 Same day appointments available with award-winning, double board-certified pain management doctor.
Los Angeles, CA (PRWEB) July 04, 2013
An award-winning, fellowship-trained, double board-certified pain management specialist now offering same day appointments. Dr. Geula says, "Pain can be physically and emotionally exhausting. We are pleased to offer same day appointments to help ease patients' discomfort at their earliest convenience." Most patients can be seen within 24 hours of booking an appointment.
Dr. Geula offers a comprehensive, multidisciplinary approach to pain management aimed at helping patients recapture their life from pain. He provides detail-oriented evaluation and treatment for many pain conditions, including sciatica, spinal stenosis, herniated discs, low back pain, and neck pain.
Recommended treatment options are minimally-invasive and scientifically proven to be safe and effective. Some of the advanced treatments offered include epidural steroid injections, spinal cord stimulator implantation, and percutaneous discectomy. Most insurance accepted, including Medicare, workers' compensation, and personal injury lien cases.
Appointments can be made by calling 310-828-8258.