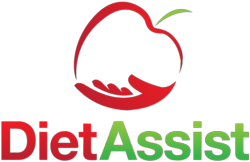 artificial sweeteners confuse the body's natural mechanisms that control calorie intake based on the sweetness of what is consumed. This is because artificial sweeteners taste up to 50 times sweeter than sugar
(PRWEB UK) 12 July 2013
New Research by Purdue University, shows that diet beverages may not be the healthy choice to manage weight that they appear.
Susan E. Swithers, a Purdue professor of psychological sciences and a behavioural neuroscientist, reviewed and evaluated the most recent research on high intensity sweeteners to see whether consuming them may result in overeating, weight gain or other health problems, despite having zero or low calories.
Her findings were published in Trends in Endocrinology & Metabolism. She said, "Although it seems like common sense that diet sodas would not be problematic, that doesn't appear to be the case. Findings from a variety of studies show that routine consumption of diet sodas, even one per day, can be connected to higher likelihood of heart disease, stroke, diabetes, metabolic syndrome and high blood pressure, in addition to contributing to weight gain."
The concerns about these chemical sweeteners have been around for many years; they seem too good to be true, and that would now appear to be the case.
Paul Howard, co-creator of the DietAssist programme, said, "Diet drinks are a psychological nightmare as they give the dieter the impression that they are doing something positive to help them lose weight."
"In reality, as we have long suspected, artificial sweeteners confuse the body's natural mechanisms that control calorie intake based on the sweetness of what is consumed. This is because artificial sweeteners taste up to 50 times sweeter than sugar."
Howard continues, "So the reality is, as this study shows, that far from taking a positive step towards weight loss they are actually travelling in the opposite direction. If their goal is to lose a stone in weight they might find themselves putting on a stone instead."
Data from a number of studies, including the Nurses' Health Study and the Health Professionals Follow-up Study also reported greater risk of type 2 diabetes, high blood pressure, heart disease and metabolic syndrome, which is related to diabetes and cardiovascular problems, for consumers of artificially sweetened beverages.
Some data indicated that those who consumed artificially sweetened beverages had double the risk of metabolic syndrome compared to non-consumers.
Research also shows that non-caloric or reduced-calorie food and beverages interfere with a body's learned responses. The assumption is that fewer calories means less weight gain.
Research, including studies from Swithers and colleagues, shows that frequent consumption of high-intensity sweeteners may have the opposite effect by confusing the body's natural ability to manage calories based on tasting something sweet.
The DietAssist programme is the result of over 20 years experience of helping people to lose weight effectively, and uses the latest psychological techniques to avoid the self sabotage and demotivation that dieters commonly experience.
The DietAssist programme helps dieters strengthen their motivation and resolve, and creates the optimum psychological state for success. It is designed to work alongside any weight loss programme or sensible eating plan.